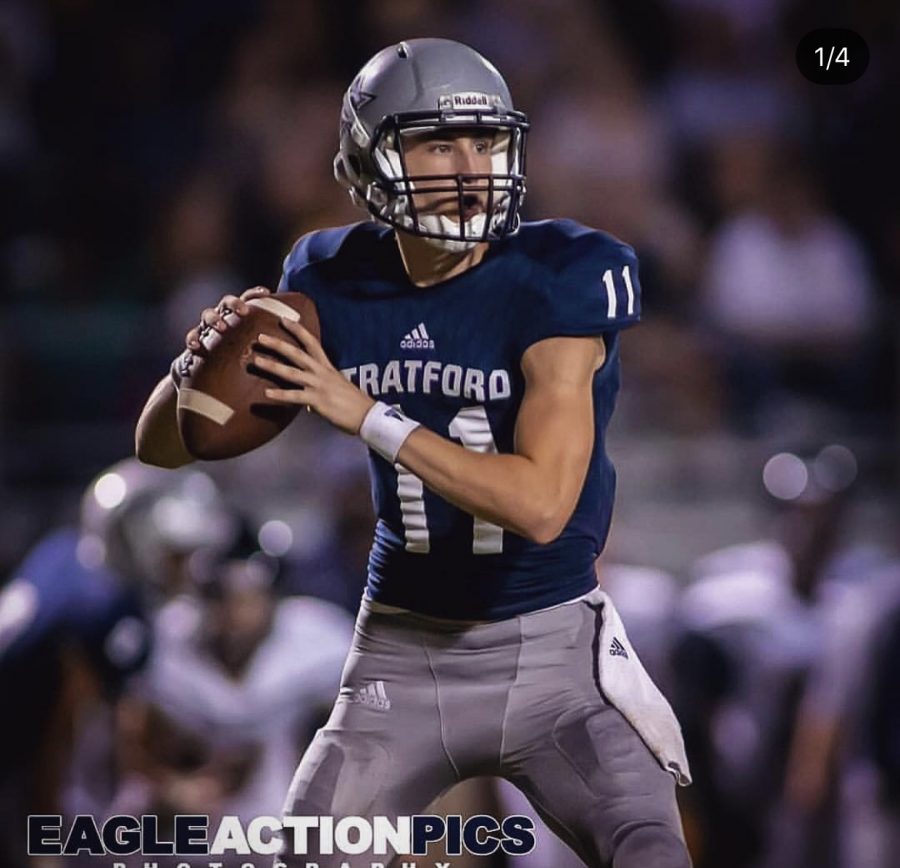 Senior Spotlight: Christian Palmer
   Christian Palmer is a senior and has been at Stratford since winter of his freshman year. He came to stratford after leaving Perry High School and ever since moving has been part of the football and basketball teams.
   Some of his favorite things to do are get pizza friends, play sports, and listen to rap music, especially Lil Baby.
    Christian's leadership and athletic skills haven't gone unnoticed and Christian has signed his letter of intent to play basketball at Georgia Southwestern in Americus Georgia.When asked who had the biggest impact on him growing up and who has helped him get to where he is today he responded by saying "all of my coaches because I grew up always playing sports."
   Christian has been a great leader on the field and in the halls, a great friend, student, and person overall. He will be missed by most everyone next year while he goes and takes the next step in his life.