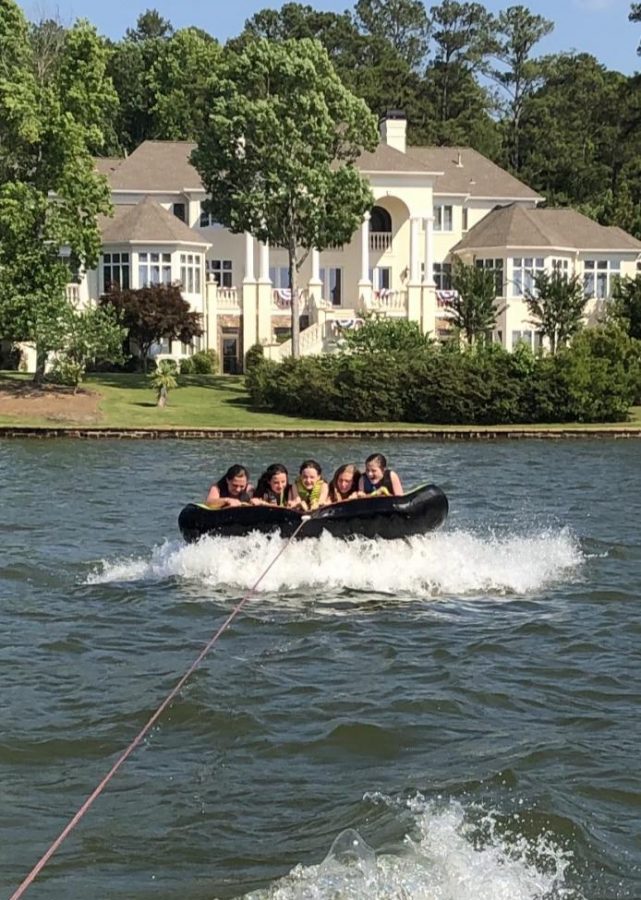 Annabeth Tarbutton
During the summer, my absolute favorite place on Earth is Lake Oconee.
There is so much to do, but my favorite activity is, by far, a nice ride on the tube.
To start off the summer, a few of us Stratford girls headed up for some lake livin', and by the end of the trip, we fit five people on one small tube! I felt very safe in the middle of the tube as Caroline Crick was hanging on for dear life to my right.
I am surprised the tube did not split right down the middle as Caroline Crick, Clarke Jones, Edie Sharpton, Zoe Leigh, and I all rode together like pros on one tube! My assuption was relieved when we all fell face first off of the tube in the finale of the ride.
Lake Oconee was the perfect start to a fun summer!
"
I am surprised the tube did not split right down the middle as Caroline Crick, Clarke Jones, Edie Sharpton, Zoe Leigh, and I all rode together like pros on the one tube!"
— Annabeth Tarbutton