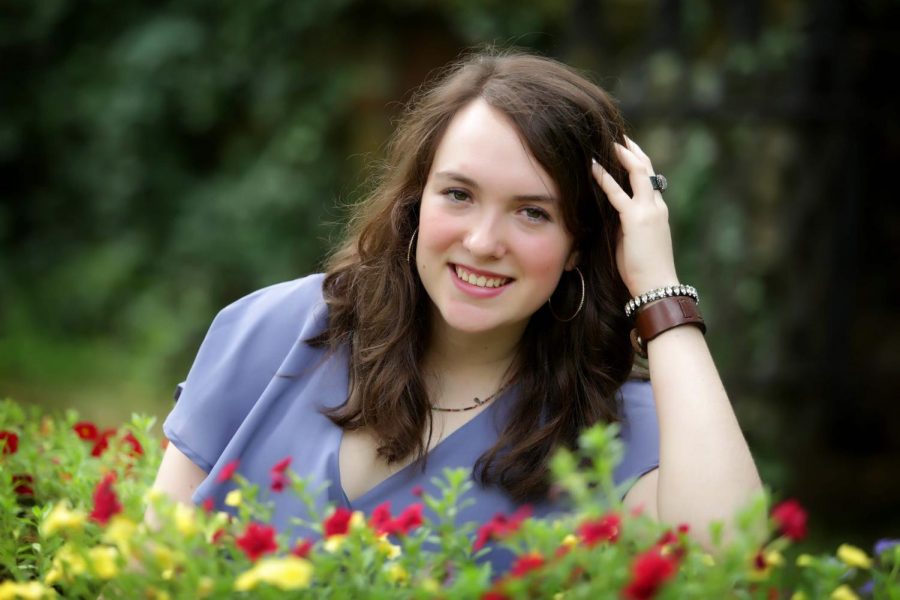 SENIOR SPOTLIGHT: Mimi Rader
NAME: Mimi Rader
NICKNAME:
SENIOR YEAR BUCKET LIST
Have a Prom
Powder puff to happen
Have Graduation in the macon city auditorium
SOMETHING MIGHT NOT KNOW ABOUT YOU:
No weird quirks, she is a leftie, she is a twin but that is not secret, she has a vision of becoming a glassblower.
YOUR BEST QUALITY AND WHY?
She is a good listener, she is quiet and very optimistic about life.
YOUR GREATEST FEAR AND WHY?
Spiders and cockroaches. Death is very scary.
FAVORITE STRATFORD MEMORY?
Marching at half time with the band and colour guard. Being with friends all these years.
MOST EMBARRASSING MOMENT AT SCHOOL?
First grade, she wore her pajamas to school under her uniform and had no idea she did that.
FAVORITE RESTAURANT AND WHY?
Tramichis, in Sea Island. Always go there for dinner when they went up and became a family tradition
FAVORITE SEASON AND WHY?
Fall. overlaps with winter because of Christmas. like fall more because of the leaves, weather and she likes sweaters
FAVORITE SOCIAL MEDIA AND WHY?
Not a big social media person, pinterest because of the fashion, food, diy etc.
FAVORITE THING TO WEAR AND WHY?
Anything colorful, sparkly, soft, or fuzzy. Cause it is cute and goes with her personality
MORNING OR NIGHT PERSON AND WHY?
Morning person. likes her sleep but she can do more in the day.
WHAT MAKES YOU SMILE AND WHY?
Puppies, her dog, family, friends, comedy shows, the things that matter to her. Anything nice and kind.
WHAT ANNOYS YOU MOST AND WHY?
People who are disrespectful. It's not hard to respect people. Tearing apart cardboard.
IF YOU COULD DEVELOP A VACCINE AGAINST ANYTHING, WHAT WOULD IT BE AND WHY?
Cancer, it's such a big thing that happens in the world. She would choose many things, not just one.
FAVORITE SAYING:
"The most important thing is to enjoy your life- to be happy- it's all that matters" Audrey Hepburn