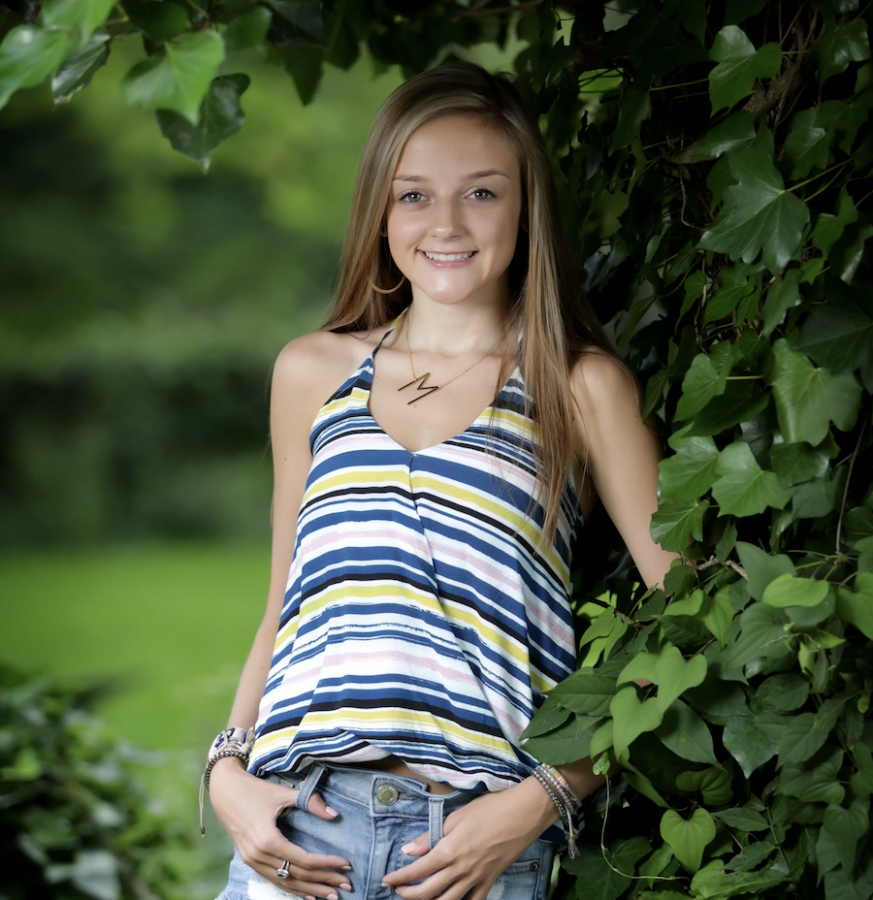 SENIOR SPOTLIGHT: Madelyn Poss
NAME: Madelyn Poss
NICKNAME: Poss 
SENIOR YEAR BUCKET LIST 1. Graduate. 2. Pass all of my classes so I don't have to take finals. 3.  Get to do Senior Projects.
SOMETHING MIGHT NOT KNOW ABOUT YOU "I really like tennis shoes"
YOUR BEST QUALITY AND WHY? "I like to think I'm funny. My friends always laugh when I say things.. I hope that's a good thing."
YOUR GREATEST FEAR AND WHY? "I don't like baboons because when I was little Rafiki used to scare me in the Lion King."
FAVORITE STRATFORD MEMORY? "Beating FPD and tearing down their fence"
MOST EMBARRASSING MOMENT AT SCHOOL? "Hearing "Poss" screamed across the hallway every day freshman year."
FAVORITE RESTAURANT AND WHY? "El Som because me and Mary Kate go there almost every day."
FAVORITE SEASON AND WHY? "Summer because I love being tan and going to the beach.
FAVORITE SOCIAL MEDIA AND WHY? "Tik tok because it's really funny and when I'm bored it passes time."
FAVORITE THING TO WEAR AND WHY? "My friends' sweatshirts because they are more comfortable than mine, and I never give them back."
MORNING OR NIGHT PERSON AND WHY? "I'm a night person because I like to stay up late and watch Netflix."
WHAT MAKES YOU SMILE AND WHY? "My friends because they are really funny."
WHAT ANNOYS YOU MOST AND WHY? "When people drive way slower than the speed limit."
IF YOU COULD DEVELOP A VACCINE AGAINST ANYTHING, WHAT WOULD IT BE AND WHY? "Corona because I'm really tired of wearing a mask and not being able to go inside Chick-fil-A."
FAVORITE SAYING: "Do u want to go to dinner?" -me