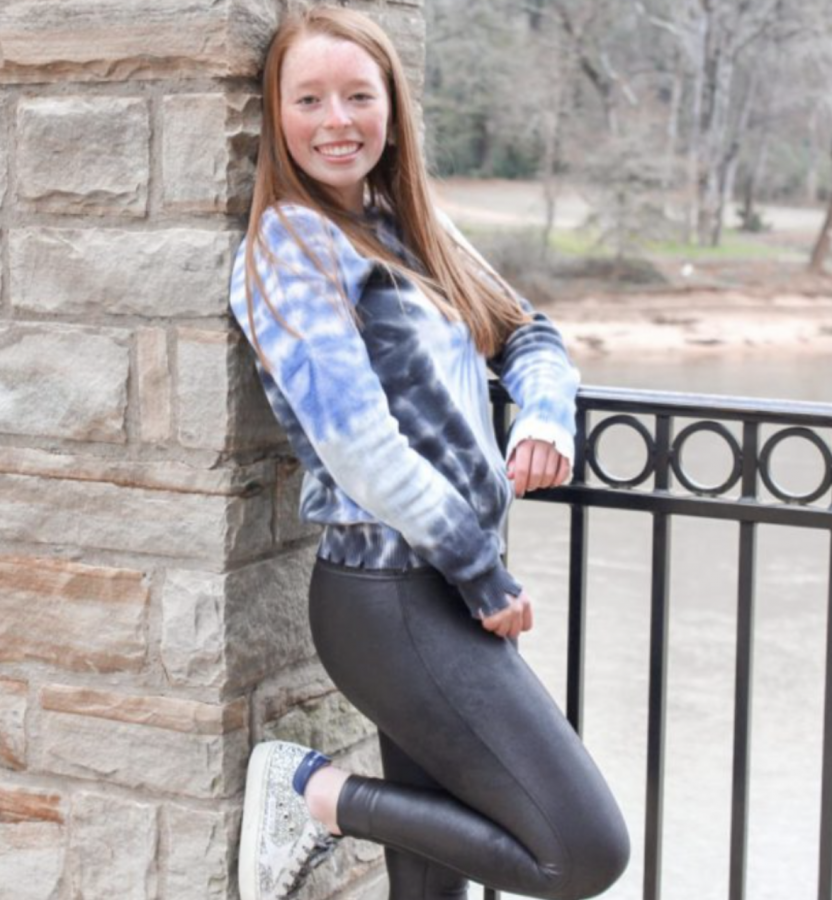 SENIOR SPOTLIGHT: Madeline Davis
NAME: Madeline Davis
SENIOR YEAR BUCKET LIST 1. Get into Alabama and find out I'm going there 2. Win the FPD game 3. Hang out with my friends a lot
SOMETHING MIGHT NOT KNOW ABOUT YOU: I am an extremely picky eater
YOUR BEST QUALITY AND WHY? I feel like I am pretty nice to everyone. 
YOUR GREATEST FEAR AND WHY? Dying because I don't want to die. 
FAVORITE STRATFORD MEMORY? Winning the FPD game this year
MOST EMBARRASSING MOMENT AT SCHOOL: When I threw the flour at the wrong time at the FPD game my junior year
FAVORITE RESTAURANT AND WHY? Chick-fil-A because it is so good
FAVORITE SEASON AND WHY Summer because we don't have school and I get to travel
FAVORITE SOCIAL MEDIA AND WHY? Snapchat because I like talking to my friends
FAVORITE THING TO WEAR AND WHY?  Leggings and a sweatshirt because it is comfy
MORNING OR NIGHT PERSON AND WHY? Night person because I am so tired in the mornings
WHAT MAKES YOU SMILE AND WHY? When Alabama wins a football game because I love the University of Alabama. 
WHAT ANNOYS YOU MOST AND WHY? When people smack because it is so annoying
IF YOU COULD DEVELOP A VACCINE AGAINST ANYTHING, WHAT WOULD IT BE AND WHY? Covid because I hate having to wear masks and I wish I could have a normal senior year. 
FAVORITE SAYING: Roll Tide