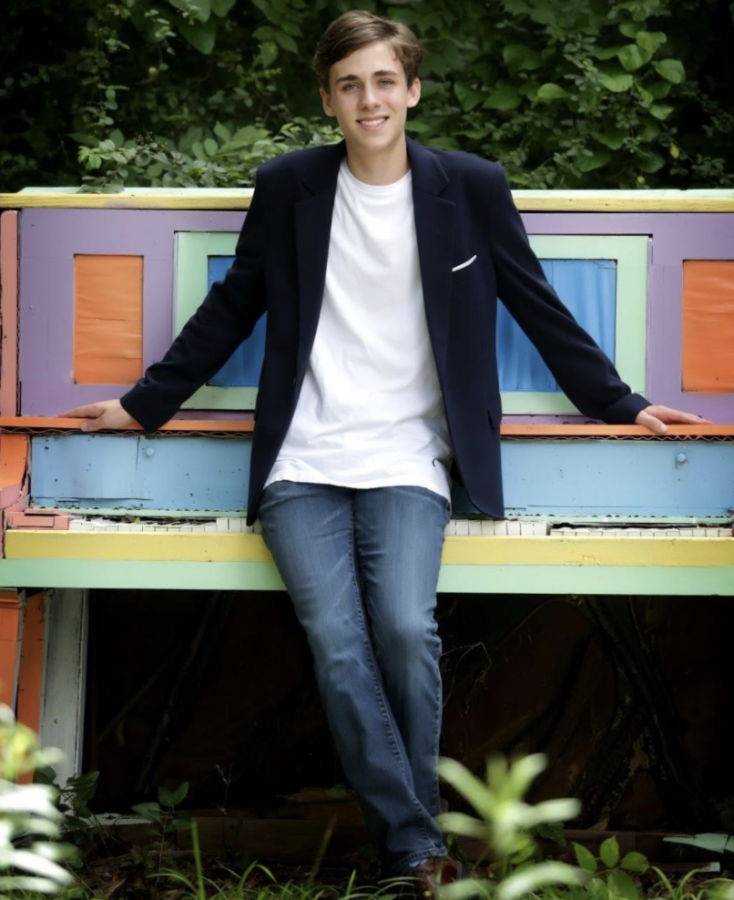 Shaw London
Shaw London's Last Testament to Stratford Academy as a Senior because I will have long departed this world (High School)
aka My Senior Will
I'm not going to make this extremely long because there's really no need. Most of the things I'm going to leave are for my percussion section because they are going to grow up with the things that made my high school career so special. 
First, let's get the band business out of the way. Hendley gets my snare drum. He's definitely going to treat it well, and I have high hopes for him and Jack as the new lead snare drummers. Hendley and Jack can fight over who gets my practice sticks because I think it would be funny to see who would win. I'm not going far away so percussion children, never hesitate to reach out to me. But this is a last testament, so assume that you'll never see me again. 
As for my favorite pair of teal mallets which we named Lori and Versace, Pranya and Jack get co-ownership of them. They play extremely well and should go to the mallet players in the band who would appreciate their meaning the most. They are objectively the best pair of mallets in the bag and would get their money's worth. Adam and Hendley get predominant usage over the bamboo timpani mallets which we all thought went missing and were extremely happy to see their triumphant return. They also play extremely well and are very old and expensive so they should be treated well. Suri has the privilege to tease Hendley in my place when I'm not there because Hendley will get bored and cocky if you don't. Enough said there. 
As for rule over the percussion section, I leave it up to the ones who are most accomplished and experienced to help mentor the younger players. If there is one thing I've learned from being in a band, you don't have to be a section leader or a drum major or anyone with a formal leadership role to be a mentor to younger kids. Help the children become better musicians and better people as I have tried to do for two years as section leader. You all will do a great job and remember to always be punctual when I'm not there to help you move stuff around. 
My favorite piano practice room (i.e. the one with the black piano) goes to whoever needs to use it. I've spent many study halls there ever since tenth grade practicing piano, doing homework, playing random songs, and just having fun. Anyone who ever needs to find solace in music and have a quiet space to themselves should consider using a practice room. Spread your love for music to others. And if anyone abuses the practice room, again, I won't be far away. Then again, considering I'm writing this as if I'll never return, my ghost will haunt you. 
As for where I park every morning, Darran can have my spot. It's usually first-come first-serve with the band senior spots, so just take whatever one is free when you get there. Then again, you have the shade in your spot,, something I often wish I had in the Georgia heat, so I'll let you decide what you're going to do. 
Darran and Chanju can have the rights to the table we use in the lunchroom during break. It's been our spot for two years ever since they decided rearranging the tables was a good idea so as the two underclassmen in our friend group, you have first priority. 
As I depart from this world (this world being Stratford), I leave all of this to you in my name. Do what you will with what I have given you, and cherish it since I won't be there to do so. All of this is in my name.
Sincerely, Shaw London