Senior Superlatives announced for 2019 yearbook
November 28, 2018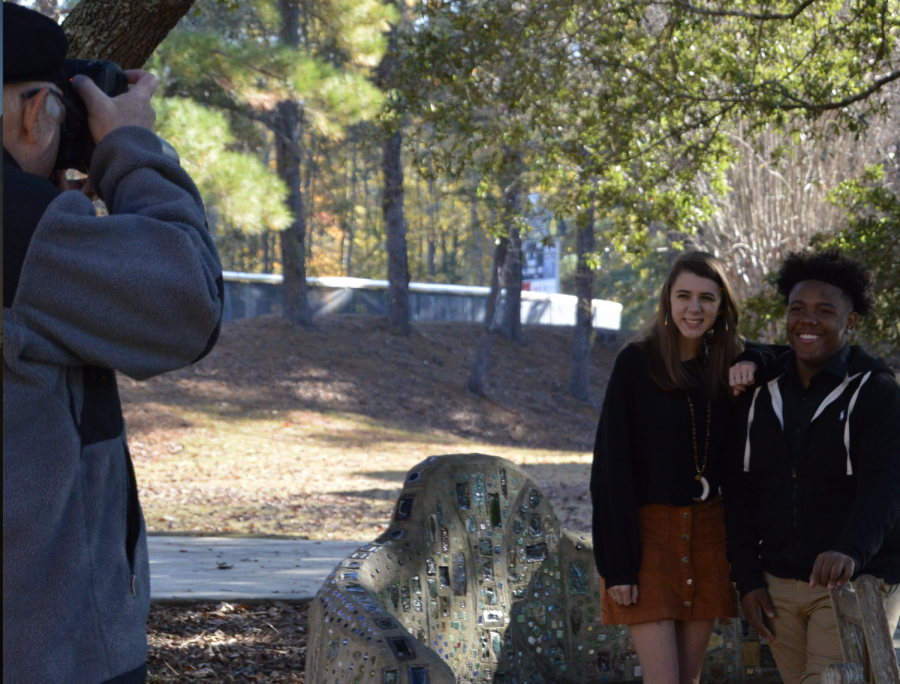 Kathryn Spinks and Jamal Hughes were voted the biggest chatterboxes in the Class of 2019. Anaya Thomas and Jamie O'Quinn were voted as having the prettiest smiles, while Lucas Brewer and Whitney Sikes were deemed to have the prettiest eyes. Sam Clark and Kaitlyn Neel are on a first-name basis with Mrs. Robin Schorr in the front office. They earned the title of "Most Likely To Sign In Late."
The Senior Superlatives for Stratford's yearbook, The Overlook, were announced at the upper school assembly on Monday, Nov. 12, and photos of the couples were taken by photographer Lee McDavid on Tuesday, Nov. 27.
Some of the seniors who received a superlative this year were very surprised, while others knew it was coming all along.
Betsy Hill, who received "Biggest Flirt" along with Bobby McCord, was among those who was surprised
"I thought someone else was going to get it, but when I got it I was so excited," she said. "I'm really excited to be in the yearbook and to dress up."
 Luke Haney and Karen Jarrard won "Cutest Couple that Never Was." With a wink of his eye, Luke said he saw it coming.
"I definitely expected to get 'Cutest Couple That Never Was' with Karen," he said.
Jonathan Siegel admitted he was somewhat shocked when his name was called with Caroline Horn for "Most Social."
"I was definitely not expecting this, but heck yeah I'm excited. I'm honored," Jonathan said.
Senior Superlatives
Most Eagle Pride — Rushabh Patel and Ashlin Jackson
Best Smile  — Jamie O'Quinn and Anaya Thomas
Most Athletic  — Christian Palmer and Drake Miscall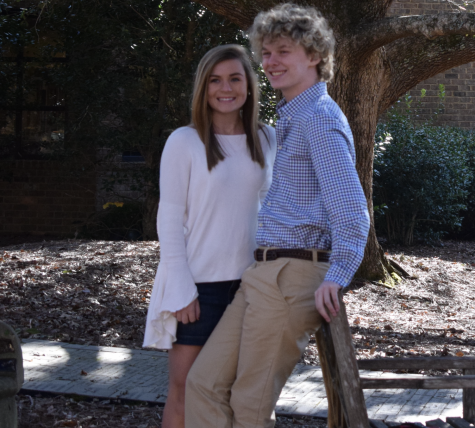 Prettiest Eyes — Lucas Brewer and Whitney Sikes
Biggest Flirt — Bobby McCord and Betsy Hill
Best to Take Home to Parents — McKinley Thompson and Holland Schell
Cutest   — Jayce Stephens and  Maimee Henderson
Most Artistic — Noah Fenimore and Li-An Tsai
Biggest Chatterbox — Jamal Hughes and Kathryn Spinks
Most Social — Jonathan Siegel and Caroline Horn
Most likely to be Famous  — Devin Butts and Maggie Fuchs
Class Clown  — Charlie Giles and Gracie Bell
Best Dressed  — John Morgan Manley and Josie Coleman
Most likely to return to Macon — Hughes Pinson and Caroline Cole
Friendliest —  Preston Brewer and Marta Stevenson
Most Changed Since Ninth Grade — Nick O'Neal and Kenzie Muenzer
Best Hair — Austin Slocumb and Autumn Land
Most Gullible — Griffin Matson and McKay Powers
Most likely to sign in late —  Sam Clark and Kaitlyn Neel
Cutest couple that never was  — Luke Haney and Karen Jarrard
Leave a Comment