Stratford's gone maskless: Prom 2021
This year's prom will be the first Stratford held event of the school year that is mask optional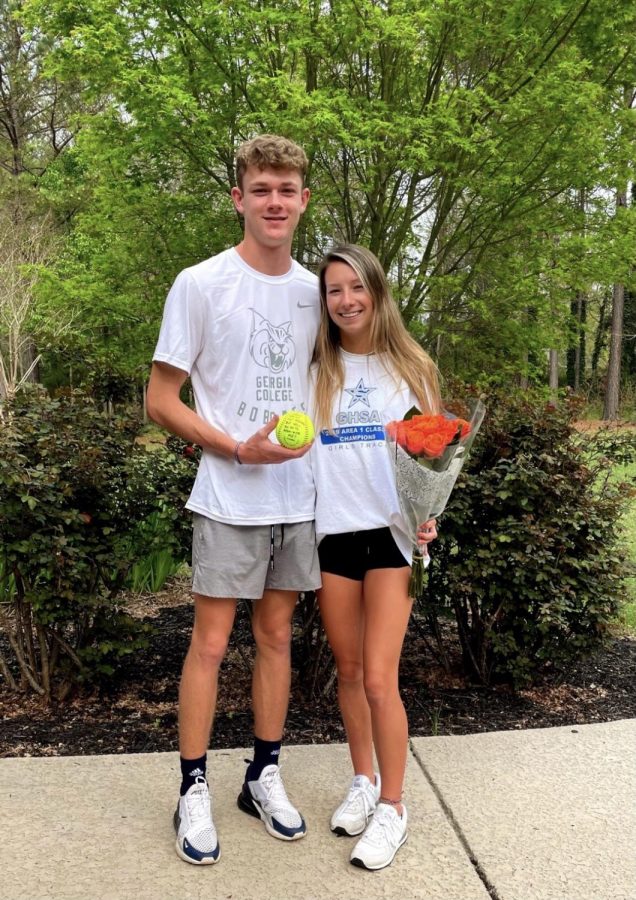 In just a couple of weeks, Stratford upperclassmen will take a maskless vacation to enjoy midnight in Greece. 
This year's 'Midnight in Greece'-themed prom has been scheduled for Friday, April 23 at the Anderson Conference Center. 
The students will turn up on the dance floor from 8:30 p.m. to 11 p.m. Head of School, Logan Bowlds said prom will not require students to wear a mask, unless cases spike in the two weeks prior. 
"I am really glad we do not have to wear masks because I hate wearing them at school," junior Micah Takac said.
As usual, the juniors will be setting up the 'Midnight in Greece' decorations early Friday morning. In preparation for the dance, juniors and seniors will have the day off of school. However, the freshman and sophomores will have a normal school day. 
For most juniors and seniors alike, this will be the first prom they're attending due to the cancellation of the prom last year. 
"This prom is pretty important to us since it was canceled last year and we have never been able to experience another dance besides Sadie Hawkins," senior Madelyn Poss said.
Many senior girls had ordered dresses last year for their junior prom, but never got to wear them. Some of them are dusting off their old dresses to finally give them a spin. Others opted to buy a new dress for their first and last prom. 
"It's exciting for the girls to be asked to a dance since that responsibility always falls on us for Sadies," senior Hariette Ann Bowden said.
Junior, Garrett Lang, asked his girlfriend, Shelby Bandt, on March 28. 
"He bought me flowers and gave me a softball that said 'I might strike out asking, but will you go to prom with me?' on it," said Shelby, who plays shortstop on the varsity softball team. 
Senior Lila McCord said she cannot wait for prom night so that she can see all of her classmates dressed up in their tuxedos and dresses. 
"It will be a night to remember," she said.
Leave a Comment
About the Contributors
Olivia Coleman, Editor in Chief
NAME: Olivia Coleman  

GRADE: Senior

SCHOOL ACTIVITIES: Varsity Cheerleading, Senior Class President, Peer Mentor 

FAVORITE SUBJECT: English 

FAVORITE...
Anna Mincey, Editor in Chief
NAME:  Anna Mincey

GRADE: 12

SCHOOL ACTIVITIES: Lacrosse, cheerleading, cross country, student leadership board, beta club, pep club and ADL

FAVORITE...