More Miles in Our Shoes than Your Car
Stratford Boys, Girls Cross Country teams dash off to region.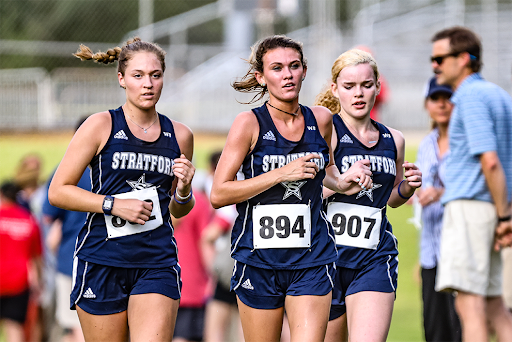 The Stratford boys and girls cross country teams hope to continue their run of recent success in Wednesday's region meet at First Presbyterian. The meet will start at 8:30 a.m.

The girls will defend their region title. The boys were runners up last year.

The boys team this year includes Gunn Bush, Andy Cheek, Zane Harley, Jack Harrington, Wes Flournoy, Cam Douthit, Jude Burgess, Drew Pavlo, and Drew Justice. The team won the Stratford meet, the Warner Robins meet, and the FPD meet this year. In their last meet in Athens, they ran an average time of 19:32 for the 5K race (3.2 miles). 

This year's girl team includes Jean Hightower, Lorna Bohnenstiehl, Dylan Driver, Hadley Horner, Mary Blue Butler, Annie Putzke, Molly Edward Seagraves and  Anna Wangerin. This team had an average time of 25:03 in its last meet in Athens, and won the Stratford meet earlier this season.

"We are going to perform great,'' boys coach Sean Sweeney said. "We have had some injuries this year but guys are really coming along. ..

"

It should be a very competitive race, we are in one of, if not the toughest regions in the state for XC.

— Coach Sean Sweeney

.''

"Everyone is going to need to step up and run their best,'' girls coach Ginny Reeves said. "I am looking forward to seeing them compete. We have had some injuries that have held us back some during the regular season. Hopefully, we can get everyone back and well for region and state.''

Coach Ginny said the region meet is going to be competitive. 

"Deerfield and FPD have strong teams and are going to push us,'' she said. "Everyone is going to need to step up and run their best. I am looking forward to seeing them compete."
Leave a Comment
About the Contributors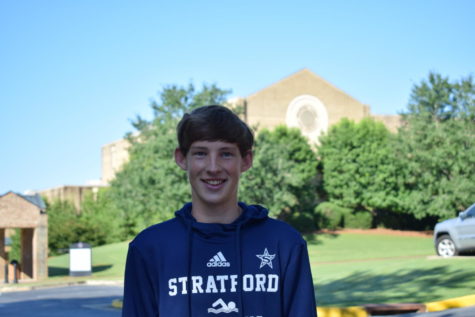 Andy Cheek, staff writer
NAME:  Andy Cheek

GRADE: 11th

SCHOOL ACTIVITIES: Key Club, Cross Country, Swimming, Tennis

FAVORITE SUBJECT: AP Biology

FAVORITE PLACE ON...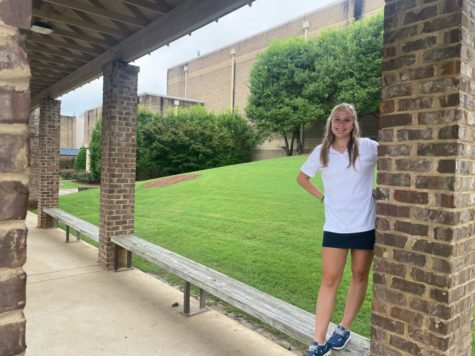 Jean Hightower, Associate Editor
GRADE: Senior

SCHOOL ACTIVITIES: XC, track, soccer, pep club, key club, beta club, peer mentor

HOBBIES/INTERESTS: lake (tubing, skiing, jet skiing),...