After first month, new students getting settled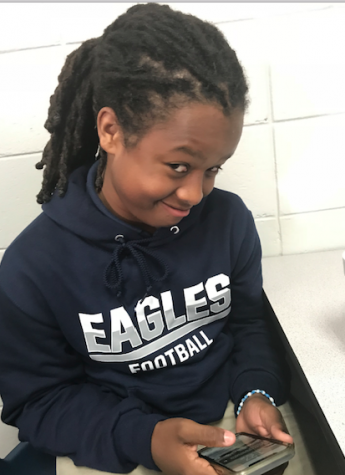 Stratford has 15 new students in the Upper School. Now that the academic year has reached the one-month mark, The Gazebo staff caught up with them to find out how they are adjusting.
Brandon Firlotte is a freshman from Moncton, New Brunswick. He and his sister, sophomore Hailey Firlotte, moved with their family from Canada this past year.
"The adjustment to Stratford was somewhat easy, but it was hard getting used to all of the homework,'' Brandon said.
Hailey likes her classes but said she "is the only girl in her world geography class."
So far, they both enjoy Stratford, and seem to be finding their way around the school.
Sophomore Garrett Solheim also moved to Macon from the north. He came from Hayward High School in Hayward, Wisc.
"Getting used to the homework is something I'm still working on but, other than that, the adjustment to Stratford was pretty easy,'' he said.
Another adjustment has been Stratford's schedule. At his former school, the schedule did not rotate.
Isaiah Josey came from Miller Magnet School. He enjoys playing basketball and hanging out with friends.
"The adjustment to Stratford wasn't very easy because it's a lot more confusing than Miller,'' Isaiah said. He feels a lot more confident finding his way around the school after one month of classes.
Whitney Sikes is a softball player, and a former Stratford student returning for her senior year. Her brother, Dell, is a junior, and her sister, Ann Marie is in the eighth grade. 
Another new student is freshman Brigg White. He  played All-American football, and has been on the local television news. Freshman Blayze Dennis also is an athlete, having played football and basketball since first grade. He plays quarterback for the Eagles.
Freshman Shelby Bandt also has been playing sports for a long time. She has played softball for seven years.
Hailey Mosley, Jamal Hughes and Grant Gordon are transfers from Windsor Academy. Hailey and Jamal are seniors. Grant is a  junior.
Hailey plays softball, Jamal is a football player and Grant is on the baseball team.
"Everyone has been friendly, and welcoming,'' Hailey said.
They both made friends very fast. They mentioned how nice it is at The Academy, and how much the teachers care about making the school presentable and the dress code.
"

Everyone has been friendly, and welcoming."
— Hailey Mosley
Grant Gordon has made the adjustment from Windsor but said the math is more difficult here. He also said the schedule at Stratford is different, but he likes his classes. He said walking around the school "was confusing at first but now isn't."
Mehki Lyder is a freshman who plays football and basketball for Stratford. He moved from Howard Middle School and said the adjustment to Stratford was, "somewhat easy."  Mehki said the schedule is different from that of his old school, but he likes his classes. 
Ellie Fitzgibbons is a freshman who plays varsity softball. Ellie moved from Mount de Sales and said the adjustment from there to Stratford was, "pretty easy."
When asked if her schedule was different from her old school, she said, "Yes, but at Mount de Sales,  we had a week of the same classes and then we switched, it was easier," she said.
Lew Story came from Mary Persons. He is a freshman.  Another freshman, Annum Ahmed, is back after being home schooled in the eighth grade. She enjoys drama, and photography.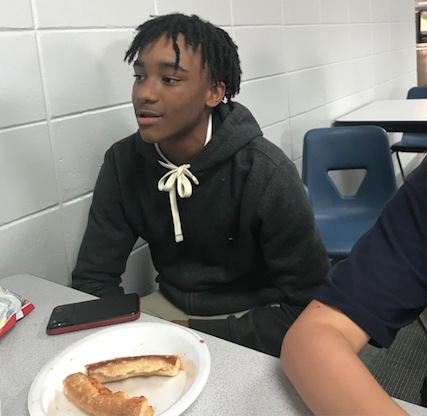 Leave a Comment