May the fourth be with you
Boys tennis team aims for fourth straight state title on Saturday
A dynasty?
Stratford's boys tennis program, which hasn't lost a match in six years, may be closing in on another championship.
The Eagles have won state titles 10 of the last 12 years, and have a chance to win their fourth straight Class A Private state crown Saturday in Rome against The Wesleyan School.
It almost certainly would have been their fifth, if you ask Tennis Coach Jaime Kaplan. She is convinced last year's team, with four highly decorated seniors, would have won the title too, had the season not been shortened because of the pandemic.
"
It is funny, the FPD coach (Derek Lashley) said that the only thing that could've stopped Stratford's tennis team last year was COVID.
— Coach Jaime Kaplan
 "Last year's team hands down would have won state," Coach Kaplan said. "You know I don't wanna say that in a cocky way but they had won it the year before and everybody returned. It is funny, the FPD coach (Derek Lashley) said that the only thing that could've stopped Stratford's tennis team last year was COVID. Everybody around the state felt like we were the team that was going to bring home the title.''
  The Eagles are led by seniors T.W. Brewer and Will Fackler. Brewer is undefeated since the sixth grade at Stratford, and Fackler has been almost perfect playing at No. 2 singles. 
"We've got Cam Douthit, freshman, at No. 3. He played No. 2 for a while, but is playing No. 3.'' Coach Kaplain said. "He's undefeated and, in his match the other day, he won his match here to go to the state finals. He was actually up 6-3, 5-0, so he was about to win that match. Those have been our top singles players. In doubles we've had Ayush Patel and Gunn Bush, and Liam Fickling and Jude Burgess, and we've also had Ishaun Narsinghani playing."
Coach Kaplan said she didn't know what to expect heading into this season, with so many new spots to fill on the roster. She called last year's season, which was canceled in March, a "disappointment.''
"But we have been thrilled to be able to play this year and to do as well as we have because we didn't know what to expect with losing five starters.'' she said. "This is really special on how this team has been doing.''
The Eagles faced a familiar opponent in Paideia in the semifinals this past week.  Coach Kaplan is less familiar with The Wesleyan School in the Peachtree Corners suburb of Atlanta. 
"We've gotten a little information from some common opponents and been told that they are really strong at doubles and they've got some good singles players,'' she said. "So we just got to be ready to play, and I think we are peaking. The doubles teams are playing great and of course the singles players are undefeated this season, so we are really looking forward to it on Saturday and hope to bring home another.''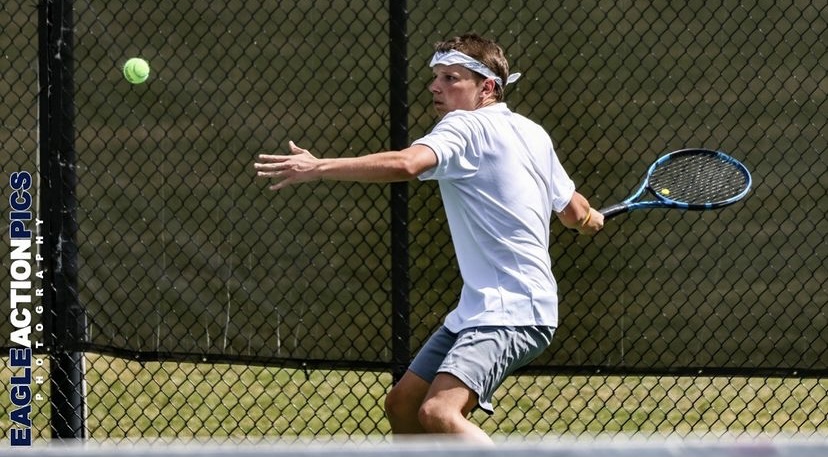 Leave a Comment
About the Contributor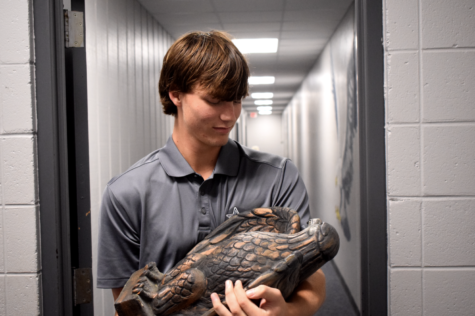 Cooper Baskette, Co-Sports Editor
NAME: Cooper Baskette  

GRADE: 12th

SCHOOL ACTIVITIES: Baseball, Pep Club, Cornhole Club, Ecology Club

FAVORITE SUBJECT: Science

FAVORITE...