'Weagles' hope to sink region competition
"The Weagles better win,'' said Ellie Minette. "I'm gonna go home with that trophy again."
Minette, a junior member of the Stratford swim team,  is more than optimistic for Friday night's  region meet at 7 p.m. at the Northside Pool.
The swim team, also known as the "Weagles" or "Wet Eagles," will be competing against five other schools — FPD, Mount de Sales, Academy for Classical Education, Tattnall Square and Locust Grove — for the regional championship.
Minette, one of the most accomplished swimmers on the team, competes in the 200 Individual Medley, 100 Fly, and two relays. She has logged hours in the water preparing for this level of competition.  She has  been swimming competitively for eight years, beginning in third grade.
"I've always loved the water,'' she said. "I felt I belonged there."
Minette swims year-round at Swim Macon, a club team that practices vigorously daily. Although she is often occupied with Swim Macon, her heart also belongs to the Weagles.
"[They are] the best, and the craziest group of people I've ever met,'' she said.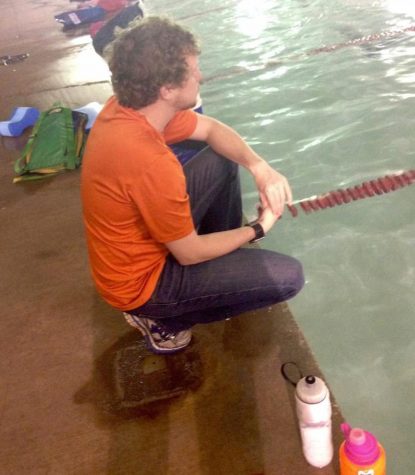 The Weagles are coached by Travis Morrison, a middle school history teacher. Coach Morrison also has high hopes for Friday's competition.
"My expectations are that everyone swims their hardest and swims the fastest times that they have all year,'' he said.
The varsity coach pushes his swimmers daily, and is a believer in the value of a tough grind.
"We've worked hard enough throughout the year that our hard work will pay off and hopefully, we'll come back with two first place finishes,'' Morrison said.
Collectively, tension and excitement are high for the Weagles.  Junior Sydnie Rouleau is keeping the mindset that positivity and grit are key.
"It's a big meet, but our mentality is everything,'' she said. "Mental toughness will propel our success."  
Other swimmers, like senior Maggie Greer, are depending on all of the hard work they've invested into this season.
"I'm nervous, but I know I'll be able to power through because of all of my hard work during swim practices," Greer said.
Senior co-captain Kat Boswell is one of the few to have nerves of steel. "I'm feeling good!" she said. "I feel like the Weagles are gonna pull out a win."