Snapchat? Soundcloud? Skype? What's your favorite app?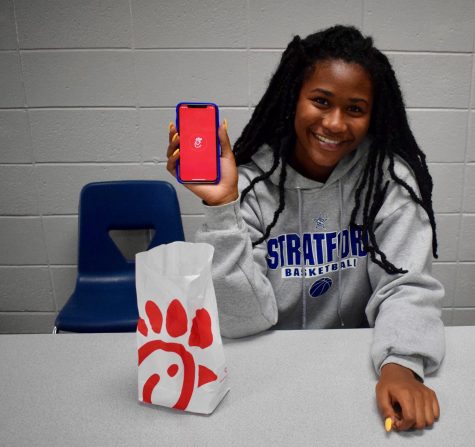 Have you ever wondered what the most popular app at Stratford is?
We asked several upper school students for some of their favorites and got a variety of answers.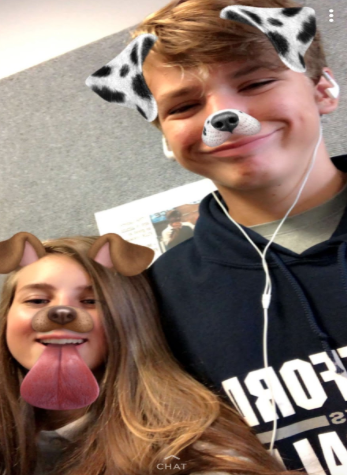 Scotty Kelly's favorite app to use is Snapchat. Snapchat is very popular amongst teenagers today. Scotty says she loves it because it is an easy way to communicate with her friends, and she loves the filters Snapchat provides.
Hunter Hogan's favorite app to use is Hudl. It's an app that makes watching sports game footage easier. Most sports teams at Stratford use Hudl to review their games. Hunter says Hudl is his favorite because it make him a better player.
Edlin St. Vil's favorite and most used app is SoundCloud.  He uses it to share his music with people all over the country. It also is where his music career began.
Elizabeth Sellers' favorite app is Venmo. Venmo, just like Snapchat, is very popular among teens.  Venmo is a mobile payment app that allows people to transfer money to others account just by the tap of a button. Elizabeth says Venmo is her favorite because it makes leaving her wallet at home so much less stressful.
Anaya Thomas's favorite is the Chick-fil-A app. It allows you to place an order through the app, then  swing by and pick it up. Also, with every visit, you can receive points to earn free treats. Anaya visits Chick-fil-A multiple times a week and once worked there.
Brandon Firlotte is a big fan of Quizlet. This app is helpful to study for a test or quiz. Brandon loves to make quizlets or look at other people's to help him prepare for his test. The best thing about this app is that there are many different ways you can study the definitions to help you learn them in the best way possible.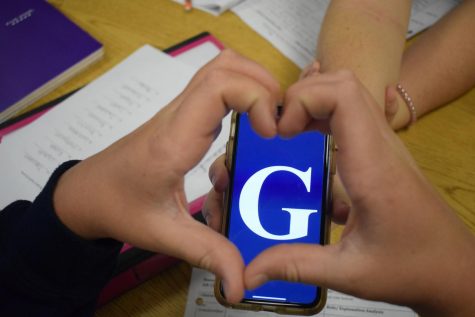 Anne Travis Evans' favorite app to use is the new Gazebo app. She says this has made getting the information she needed more efficient. She checks the lunch menu, sports section, and looks at the new story topics each day. She also loves to read the stories he has interest in. Ann Travis loves the new Gazebo app and recommends downloading it.
Skype is Claudia Pope's favorite app because it is much easier to use than Facetime. You can talk to multiple people at the same time, unlike Facetime, where you can only talk to one at a time. This is very helpful for group projects, studying, or just talking to your friends.
Lolly McMahon said that her favorite app is vsco. This is a photography app where you can take or upload pictures and share with your friends. She uses this frequently to edit her pictures. She likes to scroll through her feed and look at all of her friends pictures. Lolly also loves to favorite or republish the pictures she sees and likes throughout her feed.
Will Baxley's favorite app is Fortnite. This app became very popular and addicting once it came to mobile. Will plays the game very often and has become good at it. He said it is a good app to use when you are bored or have free time to spare.
Netflix is Molly Groves' favorite app on her phone. This app is popular for every age group. It provides an endless amount of options of movies and shows to watch. She loves to watch shows such as "Grey's Anatomy" and "90210." Molly also loves to watch movies on Netflix in her free time.
Bobby McCord's favorite app to use is GroupMe. He said it makes is so easy to communicate with a large group of people. He uses it for his classes and said it makes it easy when you have a question about homework or test. He also uses this app for his team sports at Stratford.
Leave a Comment
About the Contributors
Kendall Simmons, Writer
GRADE: Sophomore

YEARS ON GAZEBO: First year

MY FAVORITE THINGS: Hanging with friends. Going to the beach. Chick-fil-A. Georgia Bulldogs. My cat,...
Niya Dillard, Writer
GRADE: Sophomore

YEARS ON GAZEBO: First year.

MY FAVORITE THINGS: Eating at Moe's. Bowling. Playing with my dog, Noelle. Traveling. Hanging with...