'Everyone needs to see this show'
"I Never Saw Another Butterfly" by Celeste Raspanati is Stratford's one-act play this year.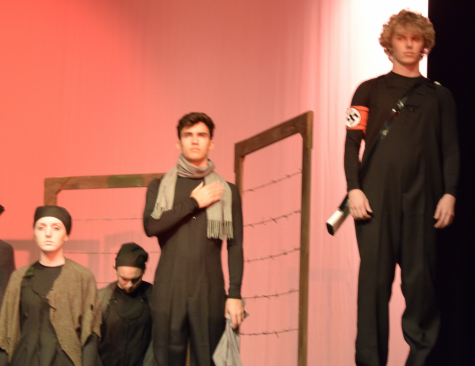 The cast will perform at Stratford on Wednesday, Oct. 17 and Thursday, Oct. 18 at 7 p.m. The one-act competition will be at FPD on Saturday, Oct. 20.
It is set in a concentration camp during the Holocaust. The older kids in the story have to learn to become leaders for the younger children and try to keep life as normal as possible for them.
"It was a challenging piece for our actors as well," director of theatre Ms. Sylvia Haynie said. "They have had to commit a lot of their emotional energy, not just there physical energy."
The cast practiced four days a week after school for the past few months. Lately, cast members have come to school at 7 a.m. to practice and participate in other after-school activities.
Ms. Haynie believes people should go see it because of its important message which is relevant for all ages.
"Young people, old people, everyone needs to see this show," she said.
Leave a Comment
About the Contributor
Sabina Ajjan, Co-editor
Sabina Ajjan —or Sabean, as denominated by her friends— is a junior. This is her fourth year at Stratford and her third year on The Gazebo staff where...