A theatre kid memoir
Twelve years ago, I made my first stage appearance. It changed my life.
At just 7 years old, I was almost a movie star. 
I baffled my parents when I was younger because I didn't like to play baseball, golf, or hunt like my brother and my cousins. Desperately trying to find anything for me to do in my free time, my mom went online and discovered The Academy of the Performing Arts with Ms. Sylvia Haynie—a once-a-week class on Mondays to rehearse and perform a short play. I cheerfully went along without hesitation, but little did I know it would completely change my life.
The play was "Frank N. Stein Runs for Class President." On the first day, every kid was to come up with a monster to play. After being lost in a sea of other kids' perfect ideas, from stuffed animal monsters to computer monsters, I hesitantly walked up to Ms. Haynie and asked her what I should be. She suggested I could play Wolfboy, and I energetically responded, "Sure!" because it sounded fun. However, she failed to mention that Wolfboy was the protagonist, meaning I would be the lead in my first play ever.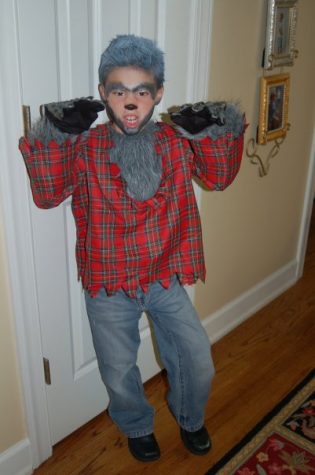 It honestly was a struggle for me because it was unlike anything I had ever done—I had to memorize paragraphs. But it ignited a passion that would be the one constant in my life for the next 12 years. Upon later asking Ms. Haynie why she chose me to be the lead, she said she noticed my strong communication skills, my courage in a new situation, and my comfort around adults, which are all why "I was almost a movie star."
One typical Saturday afternoon, Ms. Haynie called my mom about my auditioning to be an extra in the coming-of-age baseball movie, "The Hardest Hitter," set to film in Macon. I strolled in, read my line for the casting agent and producer, and left. I remember honestly being more interested in the baseball bean bag chair in the lobby than the actual audition. But then I got called back in to audition for the lead. Before I knew it, I had replaced my scooter with scripts, play dates with meetings, homework with rehearsals. I even invested in a retainer with a fake front tooth since the tooth fairy had just taken mine. Unfortunately, due to internal disagreements, the movie didn't make it to the filming stage. However, looking back, I'm glad it didn't. Had it been a success, chances are I would've set off on a course filled with incomprehensible pressure; I would have struggled to find work before I reached my double digits, and acting would not have been just for fun anymore.
"
Theatre has taught me there is always a question that can be asked, a lesson that can be learned, and a heart that can be transformed.
— Matt Newberry
Nevertheless, these experiences showed me I had discovered something special, and theatre has remained a prominent role in my life since. I have been involved in more than 70 productions at school and in the community while acquiring more than 350 community service hours through theatre-related work. I have served on the executive board of the Drama Club all four years of high school and currently am serving as president. Additionally, I scored an internship at Macon Little Theatre, so I am now responsible for the social media publications and advertising for that business.
Theatre also encouraged my participation in my school's literary team as a member of the quartet every year and as the humorous interpretation performer this year as well, finishing as the region runner-up. My heavy involvement also is the reason I have received special honors. I received my school's Henry Harding Tift, IV Fine Arts Scholarship after junior year for good academic standing, superior athletic performance, excellent leadership skills, and significant involvement in the arts. I also was awarded at this year's Region One Act Competition when I was named the Best Actor in the region. Both of these awards had a significant impact on me because I was highly honored and recognized for something I have put my heart and soul into for more than a decade.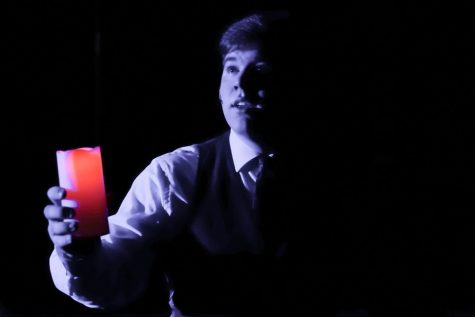 Theatre has taught me diligence, hard work, and time management to keep up with rigorous schoolwork on top of my abundance of extracurricular activities. It has taught me how to be comfortable in my own skin, especially during a time where I had more anxiety coursing through my veins than I could handle. It has taught me how to form lasting relationships in strange situations. It has taught me how to relate to others in a diverse environment and appreciate different lifestyles. Most importantly, however, theatre has taught me there is always a question that can be asked, a lesson that can be learned, and a heart that can be transformed.
Even though I do not wish to pursue it as a career, I fully intend to stay involved in the arts wherever I end up. I will forever be an advocate for the importance of the fine arts, but especially for kids everywhere who have not found something they are passionate about yet. Theatre is a major part of who I am. I grew up on the stage and under those lights. With the utmost certainty, I can say I would not be who I am today had I not walked into The Academy of the Performing Arts 12 years ago.
Leave a Comment
About the Contributor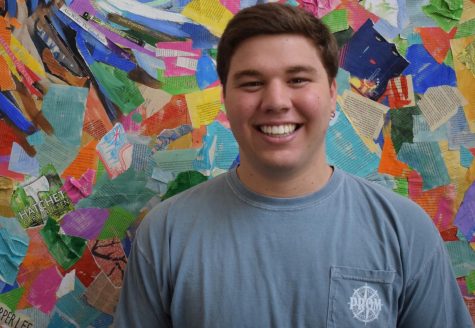 Matt Newberry, Staff Writer
Matt Newberry is a senior and has been at Stratford Academy for 14 years. He is a first-year Gazebo student and is currently a Staff Writer. Matt holds...