CC discusses affirmative action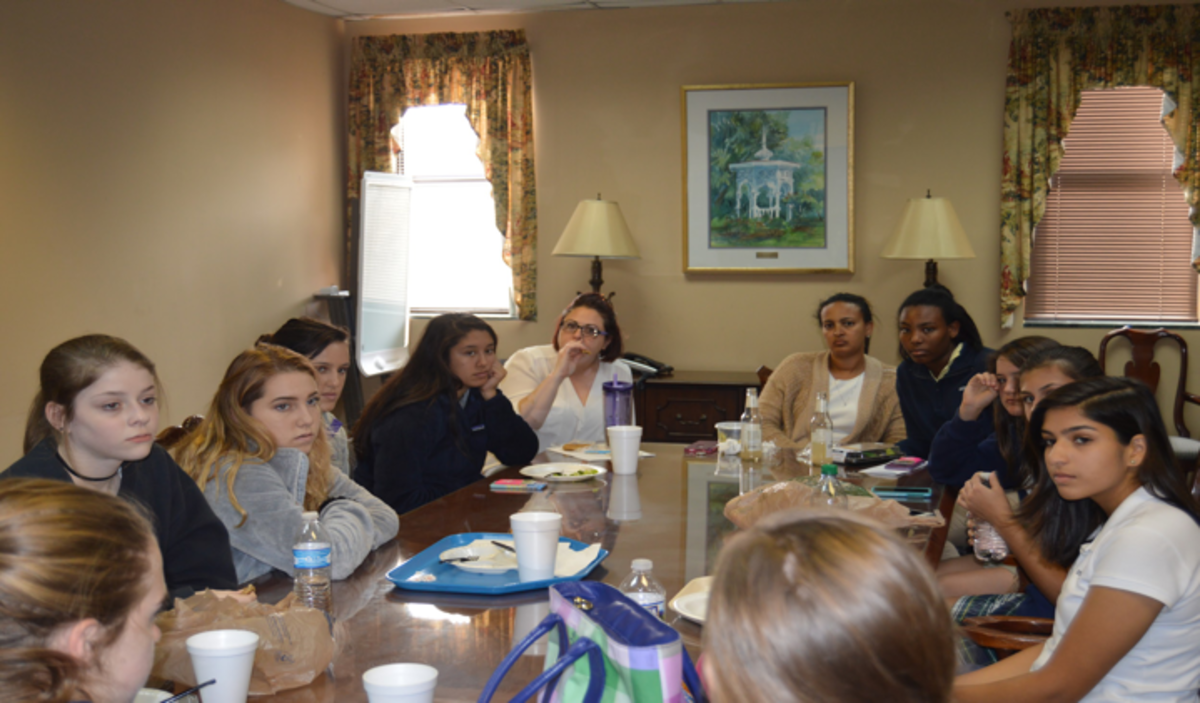 Students gather for Conversation Central meeting on affirmative action at lunch on Wednesday, Nov. 9. (Photo by RANIA AKBAR, Gazebo Staff)
The topic of this month's "Conversation Central" was affirmative action.
If you look up affirmative action, there are many different variations of the topic. In other countries, it sometimes goes by a different name. In  the United Kingdom, it is called "positive discrimination."
"Affirmative action is a legislative recommendation that companies businesses or learning institutions consider appointing a percentage of their employees or applicants being of varying diversity such as race or religion," said upper school counselor Mrs. Jacqui Wilson.
Within the next generation, affirmative action will be less common. People question affirmative action and if it is really necessary, especially now in the 21st century. Even though affirmative action does not presently take place as much it is still helpful towards people, especially students, Wilson said.