Kindness campaign hopes to 'spread the love'
New Stratford Minds Matter club helps student navigate the pressure of high school
Headaches, fears, a feeling of hopelessness.
They all seem like something with which high school students should not have to deal. 
Yet, in the halls of high school, they are all too prevalent. 
Upper School English teacher Ms. April Bacon started the Stratford Minds Matter Club so all Stratford students would have somewhere to talk about some of the pressures of being a teenager in today's society.
Sophomore Abby Rose Perkel and senior Darren Shivdat are the leaders of this club.
In the month of February, Minds Matter has created a compliment box, which is located in the Upper School Office. Students can put compliments about other students in this box. Minds Matter is trying to "spread the love" with the kindness campaign.
Abby Rose  said when Ms. Bacon approached her about helping with the Minds over Matter club, she immediately said yes.  
"A lot of Stratford students have anxiety due to the workload at Stratford, and Minds over Matter is a good place to talk about their anxiety,'' Abby Rose said.
"I've noticed anxiety is very prevalent in the student population," Ms. Bacon said. "I hope the Minds over Matter club helps students with their mental health."
At the most recent Minds over Matter meeting, club members wrote positive messages on sticky notes and put these notes around school. 
Some of these notes said things such as, "Grades are not everything," or even just had a smiley face on them.
During a long, hard day of school, these little bits of positivity can help a student get through the day. 
This sticky-note campaign is part of Stratford's kindness campaign.
"Minds matter has helped turn the school into a more positive place," said Sophomore Suhani Viradia. "The club is a safe environment for students to voice their thoughts and problems to trusted faculty."
"Back in my school days, we did not have a club focused on mental health," Ms. Bacon said. "I did not really consider the fact that there could have been one."
Ms. Bacon encourages students even if they are not sure they want to join Minds over Matter to attend one meeting.
Even if a student does not want to go to Minds over Matter, they can always talk to Ms. Bacon or counselor Mrs. Gena Chalfa.
Leave a Comment
About the Contributor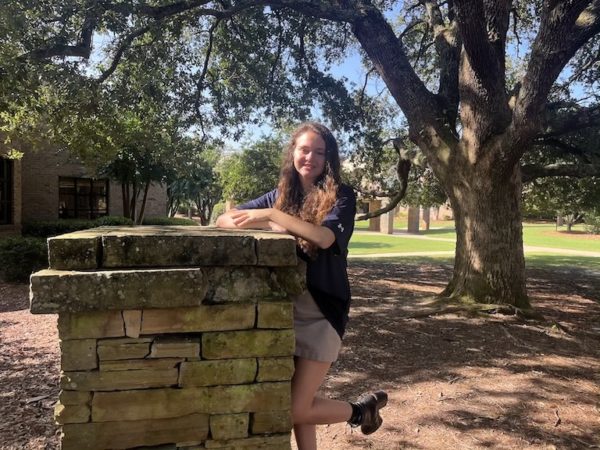 Ranya Ajjan, News Editor
NAME: Ranya Ajjan

GRADE: Senior

SCHOOL ACTIVITIES: Spanish Club, Key Club, Literary Team, Honor Council, Minds Matter Club

BACK-TO-SCHOOL RESOLUTION:...