Yearbook dedicated to Bethune, Minette
Yearbooks will be distributed on Friday, May 20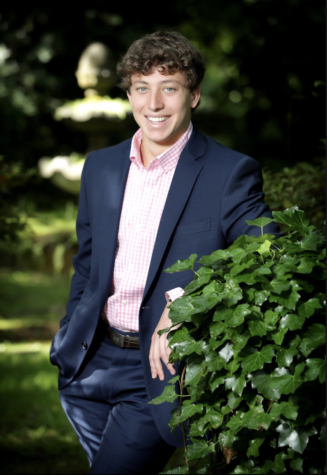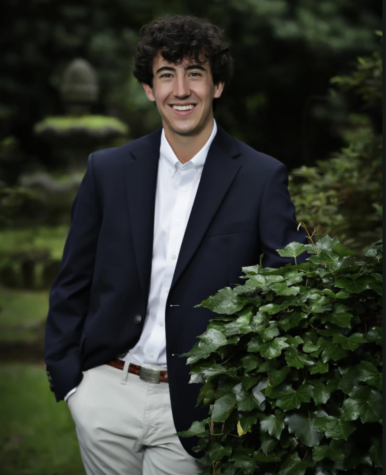 The 2022 senior class has dedicated the yearbook to Walker Bethune and Jack Minette.
Walker died in July. Jack passed away in November.
The dedication was made at the yearbook assembly on Thursday, April 21. It was made by editor Carly Blackwood and baby ad editor Langley Anne Faulkner.
Carly called Walker a "natural born leader." 
"Despite the circumstances, he always put the needs of others before himself and made sure any task he agreed to was done 110 percent,'' she said. "He kept chaos in our grade at a minimum, even if that meant he had to put his foot down when the GroupMe got out of hand."
Walker had a prominent love for history and was often described as "an old soul in a young body." In her dedication speech, Carly noted Walker read the newspaper, watched the History Channel, and even won the middle school geography bee. He was also a member of the SLB for all four years of high school, as well as the creator of the very popular Cornhole Club.
"When he was not focused on learning random historical facts or playing Krunker, Walker filled his house with music from his guitar. He loved all things southern rock and even created his own band, Highway 41,'' Carly said. 
She said Walker always radiated positivity and had an infectious laugh that could "light up any room he walked into." 
"Walker was a role model to not only our grade but also the others who strive to be their best selves," Carly said. "He taught us to always work our hardest and respect those around us – both lessons we will use the rest of our lives." 
Langley Anne described Jack as someone who "made an impact on everyone he met."  He was a "wonderful conversationalist" who never shied away from the chance to talk to anyone. 
He served on the school leadership board for six years, from sixth grade to senior year. In addition to leading the class of 2022, he was also mentoring other students as a peer mentor and as an intern. Jack's energetic personality and those who ever spoke to Jack knew right away that "he was a genuinely kind soul who wanted the best for everyone he came in contact with." Jack was always someone that you could truly count on. For all his years at Stratford, he made a difference. He changed the community for the better. 
"Very rarely do we meet someone who is able to make such a large impact on our lives in such little lifetime. Someone who had such a contagious smile,'' Langley Anne said. "Someone who was always there to listen on our worst days.". 
Jack was voted "best smile" for the boys in the "Senior Superlatives" and he shared that smile with his classmates.
"The way he interacted with others made everyone in the room happy. Jack was able to make anyone smile in only a matter of seconds. He was strong and helped everyone else to be strong and make the most of life. You could always count on Jack to be there for you. He always had the right words to say: it was a true gift. Jack loved big and he loved the class of 2022 with all of his heart. Although Jack is no longer with us, the beautiful impact he made on all our lives will forever stay with us. May we all continue to "cherish every moment" and "smile like Jack." 
The theme of the yearbook is "Our Time to Shine.'' Yearbooks will be distributed after honors day on Friday, May 20.
Leave a Comment
About the Contributors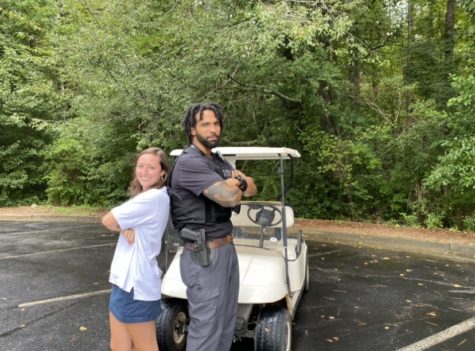 Kate Fruitticher, Associate Editor
NAME:  Kate Fruitticher

GRADE: Senior

SCHOOL ACTIVITIES: Soccer. Shooting Team. Pep Club. Beta Club. Key Club.

HOBBIES/INTERESTS: Reading. Walking...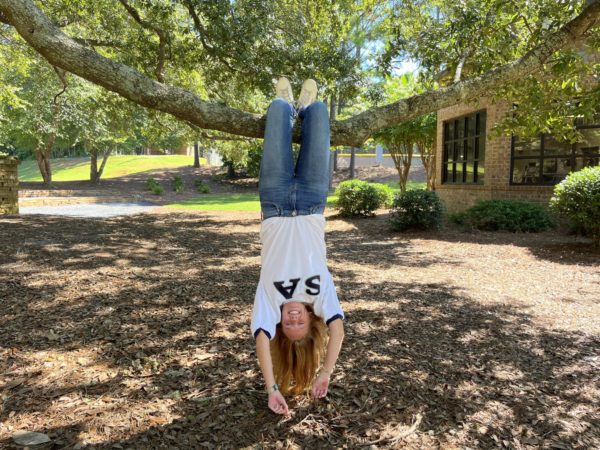 Ellie Mincey, Co-Editor-In-Chief
NAME: Ellie Mincey

GRADE: Senior

SCHOOL ACTIVITIES: Cheer, Lacrosse, and Cross Country

BACK-TO-SCHOOL RESOLUTION: To finish out strong!

HOBBIES/INTERESTS:...