Seniors earn superlatives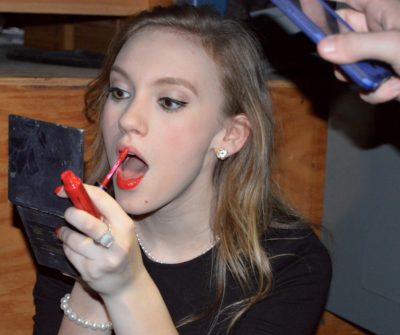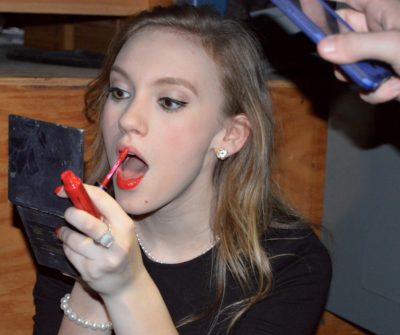 Grace Deedrick said winning a Senior Superlative as "Biggest Chatterbox" suits her well.
"If the wall would talk to me I would talk back to it," she said.
Deedrick was one of 40 seniors selected for Senior Superlatives in 20 categories for this year's edition of the Overlook. The yearbook will be published in the spring.
"Senior Superlatives is a special thing because it's something all the seniors look forward to," said Grace Adams, co-editor of the Overlook "The recipients look forward to taking pictures with Lee McDavid."
The process for picking the nominee is "very exciting" she said, because some people end up winning the majority of votes for multiple categories.
In cases like these, they choose which category the person won the most votes for, and they win that particular superlative. Then, the person with the second-most votes wins the other category.
"Being chosen for this has been such an honor, because my peers have recognized me as the best for something I love," said Aysha Roberts who plays volleyball, soccer, track, and basketball, received the Most Athletic category.
Most Eagle Pride — Josh Davis and Sarah Kate Sellers
Best Smile — Kevin McGean and Grace Adams
Most Athletic — Noah Hill and Aysha Roberts.
Prettiest Eyes –Aaron Arnold and Annabelle Tomlin
Biggest Flirt — Jon Barron and Sanford Caroline Neel
Best to Take Home to Parents — Luke Slappey and Allie Edwards
Cutest —  J.R. Gumarin and Shijing Gong
Most Artistic — Walker Gibbons and  Jessica Gratigney
Biggest Chatterbox — Safi Rahman and Grace Deedrick
Most Social — Chancellor Newsome and  Lily Howe
Most Likely to Succeed — Deep Patel and Gracie Childers
Class Clown  —  Nate Brooks and  Maggie Greer
Best Dressed — Nathan Dillard and Megan Wimberly
Most Likely on Phone —  Blake Hendley  and Maggie Thornsberry
Friendliest —  Trey Tharpe and Carly Wanna
Most Changed Since Ninth Grade — Loy Sheridan and Cameron Walsh
Best Hair — Ames Jamison and Jensen Bowden
Most Gullible — Justin Griffin and Valentine Grinstead
Most Likely to sign in Late —  Finn Andersonand Mimi Davis
Cutest couple that never was — Wade Snow and Coleman Rozier