Ajjan wins state beautification award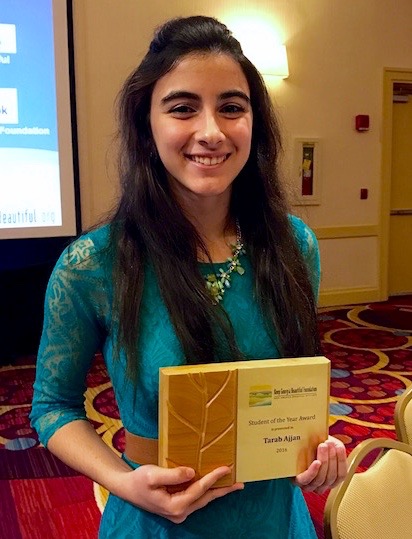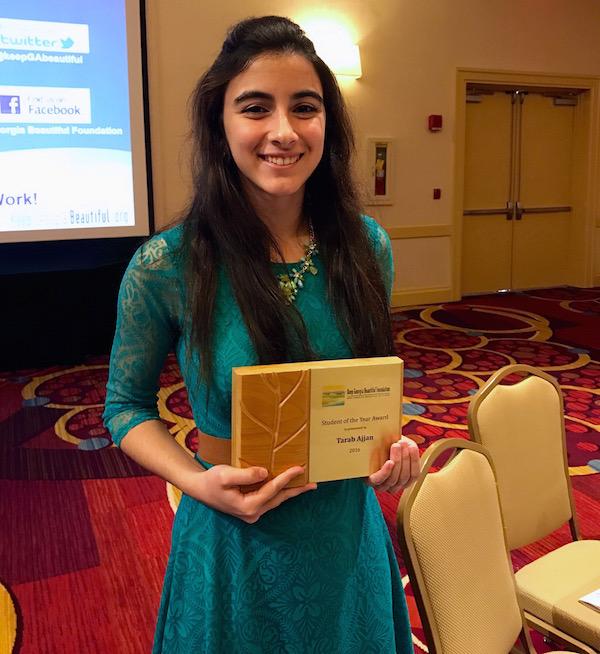 Stratford senior Tarab Ajjan was named winner of the Keep Georgia Beautiful award this past weekend in Atlanta.
Staff writer Maggie Thornsberry sat down with Ajjan to interview her about the state award.
What did you do to win the Keep Georgia Beautiful Award and how were you involved in the community with Keep Macon-Bibb Beautiful?
"For the Keep Macon-Bibb Beautiful, and Keep Georgia Beautiful  awards I  spent several summers working with the CEO of Keep Macon-Bibb beautiful, and I was persistent. I did a lot of work for them. I helped generate ideas for them and make infographics and technical work.
They also liked the science camp. I taught the children environmental lessons such as acid rain and things like that. Part of my application also included what I did over the summer. I taught Spanish immigrants reading and writing."
How did you feel your chances were of winning the state competition?
"I didn't really think I would win the state to be perfectly honest because it usually goes to a Boy Scout. So it's pretty exciting"
Where was the state competition held?
"It was at the Marriott Hotel in Atlanta."
How did you feel when your name was announced?
"Well I knew I ahead of time that I won like a week before hand, and then we just sort of went. But it was still cool. They mispronounced my name very intensely. It was fine but, yeah, it was fun."