Brooks goes viral with Twitter post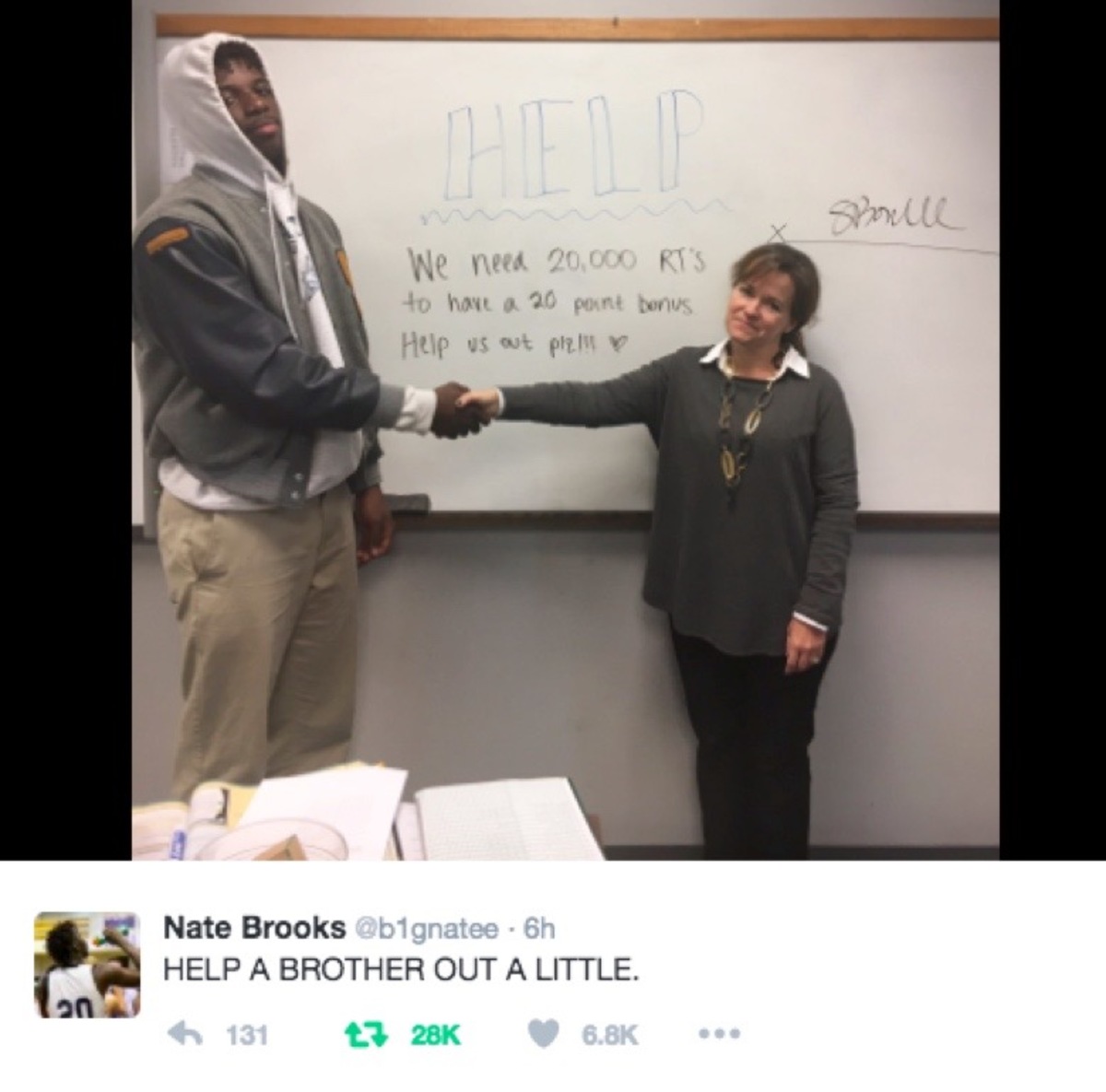 Nate Brooks has gone Twitter viral.
Brooks, a senior, made an unusual request of his algebra teacher, Mrs. Shannon Boswell.
He said  if he got 20,000 retweets on a classroom photograph of the two of them,  he should be awarded 20  bonus points on this week's exam.
After Mrs. Boswell agreed to the challenge, Brooks enlisted the support of his fellow students by making an announcement during morning break.
At the time, his Twitter post,  "HELP A BROTHER OUT A LITTLE," only had 20 retweets. He needed  another 19,980 by Monday, Dec. 12.
Students quickly pulled out their phones. As one person would "like" it, it would show up on their timeline, where followers could see what they were retweeting, liking, responding to and posting.
Within three hours, Brooks' post had surpassed  20,000 retweets. As of Monday's deadline the number had reached more than 36,000
Late last week, the tweet was trending in Austria, India  and the U.S.
The impact of the social media post was not lost on Stratford director of admissions Lori Palmer.
"Next time we have an open house, I'm going to get Nate to tweet about it," she said, laughing.
About the Contributor
Karen Jarrard, Co-Editor
GRADE: Senior

YEARS ON GAZEBO: Fourth year

MY FAVORITE THINGS: Netflix, my friends, horses, my sisters, and cooking

SIX-WORD MEMOIR: Hanging...