Eaglettes have sights on region title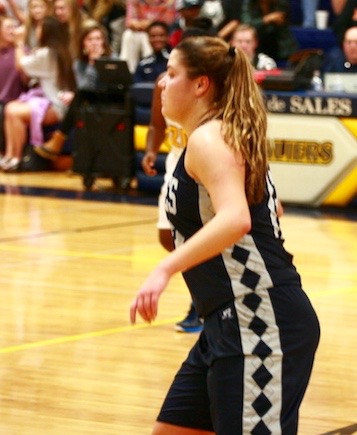 After finishing 17-5 in the regular season and winning their opening Region 7A tournament game this past Tuesday night, the Eaglettes' varsity basketball will be facing Wilkinson County in the semifinals of the region tournament Friday at 7 p.m.
Tickets are $7 at the door. The winner will meet the winner of Friday's Tattnall-FPD for the region championship on Saturday.
The girls have played Wilkinson twice this season, walking away with victories both times. In their last matchup, the Eaglettess beat  Wilkinson by a point in a closely contested game.
"We are very familiar with Wilkinson County and they're very athletic. We know them fairly well. We just have to do what we do well," said girls head basketball coach Ed Smith.
The Stratford varsity girls managed to defeat Wilkinson County through solid shooting and ball movement, but Wilkinson County's aggressive play has challenged their ability to handle the ball in tense situations.
"The first thing we have to do is make sure we handle the ball better,'' said Smith. "We get in trouble when we turn the ball over."
The Eaglettes are at their best when their shooters are in rhythm, but their physical play has made their team a force to be reckoned with.
"It'll come down to are we going to be in the right places at the right times and execute our game plan,'' Smith said. "Physically we'll be ready, mentally we just have to execute. We have good shooters but were not always consistent.''
Junior Carey Woodcock has been a major contributor for the team in physicality and shooting presence.
When asked about how the team has maintained a strong record against stiff competition, she said, ""All of us are working hard towards one goal and it's really brought us together as a team."

The basketball season is a tough ordeal since the season is comprised of more than 20  games and a grueling region tournament.
With their eyes set on winning the region tournament and pushing deep into the state tournament, Woodcock elaborated on the team's strategy.
"We wanted to take it one game at a time. Obviously our goal is to win it all, but we know it can't all happen in one game,'' she said.