Camp brings energy to softball, baseball programs
This is coach Danny Camp's first year coaching at Stratford, and his 25th career year as a coach. 
He came to Stratford as the new head softball and baseball coach. Before Stratford he spent 17 years coaching at Piedmont Academy in Monticello, where he was the athletic director and head football and baseball coach. He has spent the past seven years at Westfield as assistant baseball coach and head softball coach.
Coach Camp described his coaching philosophy as "taking it one day at a time, getting out there and practicing every day and getting better. Trying to go 1 and 0. And if you do the little things, it's just going to turn into big things for you. So you do those little things right, success will happen."  
"
"If you do the little things, it's just going to turn into big things for you."
— Coach Danny Camp
He grew up in Macon and played baseball at Mount de Sales, where he graduated in 1992. His younger brother, Robbie, graduated from Stratford in 1995 and also played baseball. The two met on the field when Coach Camp was a senior and Robbie was a freshman.
The new coach describes himself as a "simple guy, kinda a homebody.'' He is a big outdoorsman, and likes to hunt and fish. He lives in Hillsboro, Georgia, with his wife of 25 years, Skye, and daughters Jordan, a sophomore at the University of Georgia, and Payton, a senior at Westfield. He met his wife when they were at Georgia Southwestern. He played baseball and she was on the basketball team. He has a 72-mile commute every day. Hillsboro is in Jasper County, between Monticello and Gray. 
"My thing has always been little things turn into big things not only on the softball diamond or on the baseball diamond, but in life,'' Coach Camp said. "The other thing is getting better everyday and going 1 and 0. And another thing is you get out of it what you put into it and I think that is the case in anything whether it is in the classroom or on the field or just in life in general and your career later in life. You're gonna get out of it what you put into it. That's kinda the thing that I live by.''
Leave a Comment
About the Contributors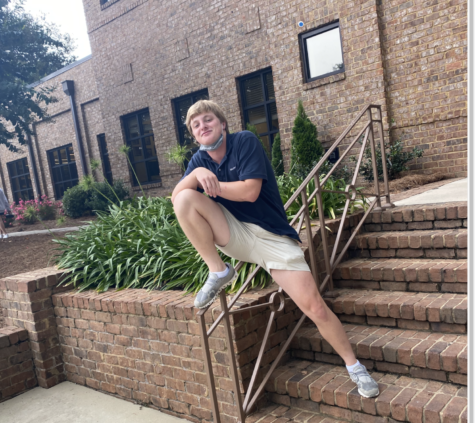 Akins Manley, Staff Writer
NAME:  Akins F. Manley

GRADE: 12th

SCHOOL ACTIVITIES: football, lacrosse, pep club

FAVORITE SUBJECT: History

FAVORITE PLACE ON CAMPUS: Outside...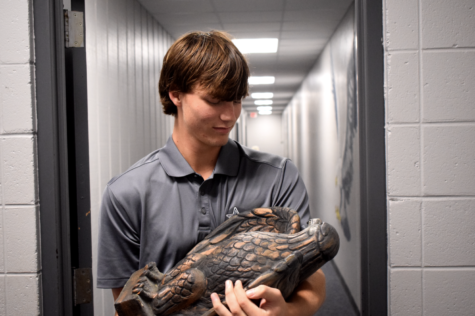 Cooper Baskette, Co-Sports Editor
NAME: Cooper Baskette  

GRADE: 12th

SCHOOL ACTIVITIES: Baseball, Pep Club, Cornhole Club, Ecology Club

FAVORITE SUBJECT: Science

FAVORITE...