Nagle, Jorgensen give volleyball team experience
Harmony Nagle and Nora Jorgensen are key seniors on the Stratford Varsity volleyball team. This is Nora's second straight year on varsity and hopes to continue her volleyball career in college.
She said she believes every player should have a driven attitude so working hard and pushing her teammates is a top priority. Having no seniors from last year really bonded this team to work together this year as they have not lost any major player.
Nora hopes as the season progresses, whether Stratford wins or loses their games, the Eaglettes at least make an effort and improve on their skills. The biggest improvements of the team from last year would be their technique and commitment to the sport.
[roster sport="Volleyball" season="2020-2021″ align="left" background="on" border="all" shadow="on"]
Middle School teacher MacKensie Turner is in her first year of coaching the team. The Eaglettes are 10-6 going into Wednesday''s home games against Calvary Christian School and rival FPD.
"Coach McKenzie has definitely done a great job leading the team to improve," Nora said.
Nora believes the success "is more of a team effort" as "Harmony Nagle is a leader on the team" who also drives the team to achievement. The volleyball team is so lucky to have a flexible player like Harmony who led the team statistically in their 2019 season.
Harmony Nagle has been on the Varsity volleyball team since freshman year and is the most experienced player on the team
As a junior and senior she has been the team captain defining her role as a leader.
"It's one of my most fun sports, and it's a fun thing to do in my senior year," Harmony said.
She did not expect to get this far into the season due to Covid and is very happy with their success and hopes to end the season with a winning record.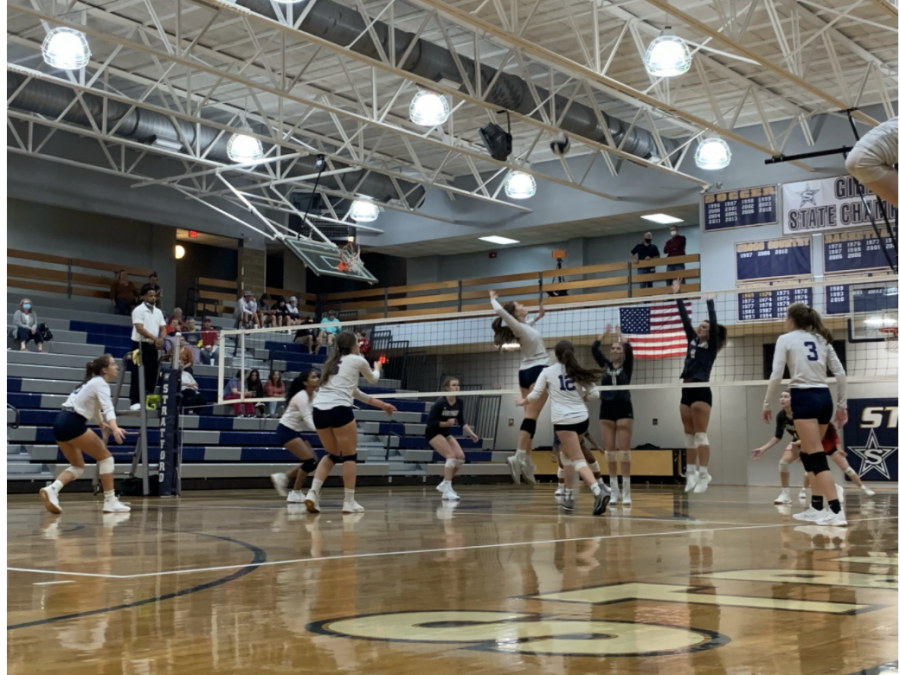 "It's certainly a team effort," she said.
Leave a Comment
About the Contributors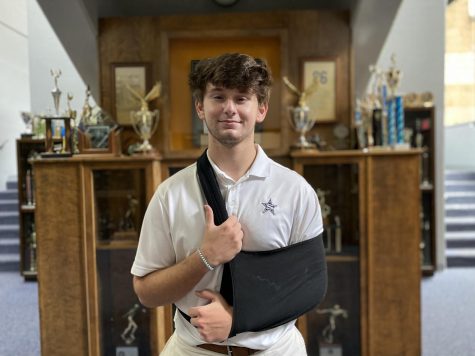 Cole Devenney, Staff Writer
NAME: Cole Devenney

STAFF POSITION: Staff Writer

GRADE: Senior

SCHOOL ACTIVITIES: Football, Lacrosse and Track

HOBBIES/INTERESTS: Sports, hunting...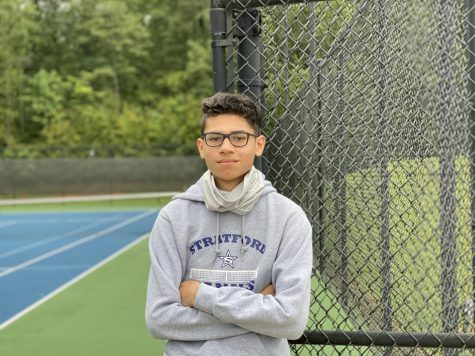 Alyan Khoja, Staff Writer
NAME: Alyan Khoja

STAFF POSITION: Staff Writer

GRADE: Senior

SCHOOL ACTIVITIES: Band, Tennis, Beta Club, Pep Club, Chess Club, Key Club, Tech...