SPRING SPORTS ROUNDUP
Baseball (Cooper Baskette)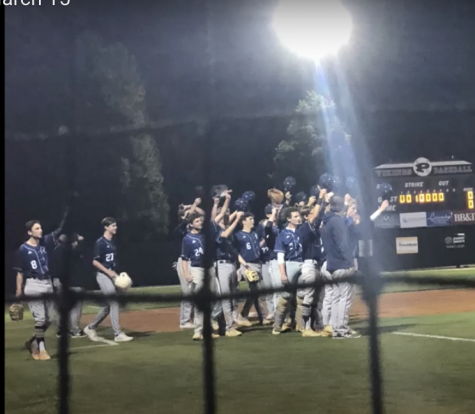 The Stratford Eagles have come out hot in the opening games of the season. The Eagles have started off the season with 9 wins and 4 losses. Stratford is also 4-1 in region play this year.
Due to Covid, there will be no region tournament this year for baseball, so every region game is important. The Eagles will compete with every team in the region three times this season. Key wins in the region so far have come against Tattnall, FPD, Mount de Sales, and Deerfield-Windsor.
 "I always love beating FPD and Tattnall, especially with the team we have this year." senior Waldon Davis said.
Since joining the team as a freshman, Davis has been a starter all four years and has consistently been a major contributor to the Eagles' success.
Stratford has a lot of experience on the team this season, being led by five seniors.
 "We have a special group of guys this year that have a chance to make a run,"  Coach Tyler Brown said.
The Eagles look to continue their success in region play as they take on Strong Rock this Friday. 
Boys Soccer (Knox Cleveland)
The 2021 Stratford soccer Eagles started region play this Monday in a home game against Deerfield Windsor in which they won 3-0. This win was a very important win for the eagles giving them a boost of confidence going into the rest of region play. 
When asked about the potential of this years team, senior and captain James Michael Reeves said, "I really love our team this year and I know we can do great things this season. We started off a little slow but this team is strong and has rallied together to really get it going in recent games and we hope to keep it rolling." 
The eagles current record is 3-4-2 but are 1-0 in region play and will resume their game against Tattnall that was cancelled 10 minutes in, up one goal to none. 
Although the eagles have many senior leaders on the team, the loss of senior Jay Lee due to injury really hurt the team. Senior and captain Om Patel mentioned that losing any senior leader would be tough but, "especially Jay Lee because of his high work rate in front of goal." 
 Girls Soccer (Harrison Brown)
The Stratford Girls Soccer team is off to a great start to the 2021 season. The Eagles have started 8-1, with the one loss coming in a tough game against Trinity Christian. The top goal scorer so far on the season is Dylan Driver.
 "Madison James and Caroline Sutherland have really stepped up this year and taken on huge leadership roles as captains," senior Kate Winberly said,
Kate has been a member of the team since her freshman year and has played a major role as a midfielder for the team.
Stratford has four seniors that have done a lot for the program, and they are looking to leave their mark on the girls soccer program, which has won fourteen state championships.
The Eagles picked up a big win Monday night against Deerfield-Windsor 10-0, and have two more big region rivalry games against Tattnall and Mount de Sales this week.
Boys Lacrosse (Bond Almand)
The Stratford boys lacrosse team is off to its best start in the history of the program, boasting a 5-1 total record while being 3-0 in the region. The hopes for this team are high, said volunteer coach Tom Jones.
"We want to go to the playoffs for the first time in the history of the program and make a deep run once we get there," Coach Jones said,
One of the things driving the newfound success of the team is the impressive roster that boasts eleven seniors, the most in school history.
"Having a lot of seniors really helps with the leadership of the team and just having so many experienced players is always good," senior captain Thomas Jones said.
The group has two games coming up this week against Eagles Landing Christian Academy and Strong Rock with hopes of going into spring break with a 7-1 overall record. 
Girls Lacrosse (Cole Devenney)
The girl's lacrosse team had its first win of the season last Thursday against Fayette County with a score of 12-2. The girl's lacrosse team currently has a 1-2 record and is 0-1 in the region. Some of their top athletes include seniors Mary Kate Groves, Lila McCord, Carson Simmons, and Taylor Justice, along with juniors Anna Mincey, Emily Hunt, Sophomores Paige Gray, Magdalene, Lorna, and Caroline Crick. 
"This year is going to be a great year, with a good amount of seniors. This season we're going to try to have as much fun as possible and play as good as we possibly can" senior Mary Kate Groves said.
 "We've been practicing hard this season and getting all the new players comfortable with the basics," head coach Maggie Gibson said. "We hope this is going to be a great season and we're hoping to have as much fun as possible."
Boys Track (Ben Baxley)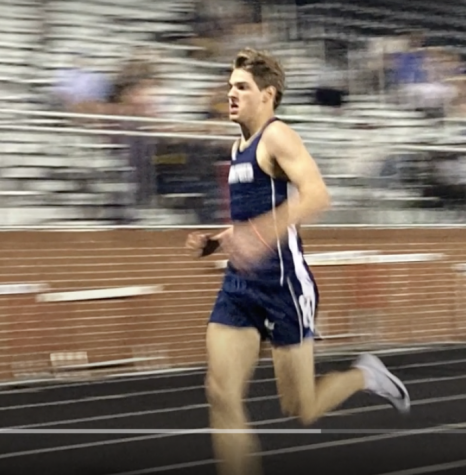 The boys track team won its first meet at FPD March 10. The boys placed in every event and were able to beat FPD, Mary Persons, and Tatnall.
 The boys were led by top high jumper Jack Miscall who placed first and had a new career high of 6 feet 5 inches. Ben Jamison led the way on the track placing first in the 4×100 relay, 1st in 110 hurdles and 2nd in the 300 hurdles
Jack Miscall is currently fourth in the state and is 1st in the region. He was able to improve his jumping abilities for this season from basketball and soccer. He has been doing a lot of jumping in practice and being able to do a variety of dunks have prepared him for jumping high and timing his jumps.
"It feels good to get back on the track and be back in the swing of it," Jack Miscall said. "I was really excited to set a personal record for the first meet of the year."
After an impressive 6 feet, 5 inches, he plans on setting a PR of 6"8. That record would tie his former teammate, mentor, and three time state champion McKinley Thompson, who earned a track scholarship to Georgia Tech two years ago,
The boys track team will be able to compete at a high level this season against other schools and at the state meet.
Girls Track (William McCormack)
The Stratford girls track team has big plans for their 2021 season. Coach Ginny Reeves expects them to, "win region and be serious contenders for state." Some of their top athletes for the season include Seniors Niya Dillard, Claudia Pope Juniors Mary Blue Butler, Dylan Driver, Shelby Bandt, and sophomore Gracie Jorgensen. 
"I want to definitely win the region this year," senior Niya Dillard said. "Another thing I want to happen is for everyone on the team to qualify for state in their individual events."
Boys Tennis (Alyan Khoja)
The boys tennis team is undefeated with an outstanding 8-0 record this season. They won their last match against Tattnall Square Academy 5-0. 
The Stratford Eagles have won three consecutive state championships, but lost several key players last year.
"Even though we've lost many players, we still have the same motivation and hard work so I think we will still be very good," senior Thomas Brewer said.
The boys tennis team's next match is against FPD on Thursday, March 18 at 4:00 and believe they can bring home the win. 
Girls Tennis (Conner McPherson)
The Stratford girls tennis team has a 4-5 record on the season and will look to approve upon their standings when they take on FPD in a rivalry match on Thursday. 
The team is coming off a 4-1 win against Tattnall on Monday in a region matchup. Coach Jamie Kaplan emphasized on the importance of region games and how crucial it is to come out ahead. The team has a number of region games coming up.
"We are looking forward to region games against Tattnall and FPD for a chance to improve our standings," Coach Kaplan said.
Leave a Comment
About the Contributors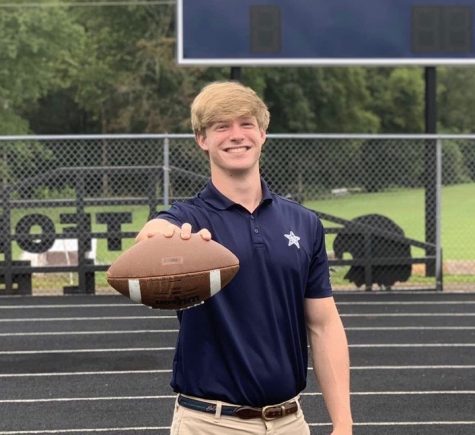 Bond Almand, Staff Writer
NAME: Bond Almand

STAFF POSITION: Staff Writer

GRADE: Senior

SCHOOL ACTIVITIES: Football, Swimming, Lacrosse, Track

HOBBIES/INTERESTS: Xbox,...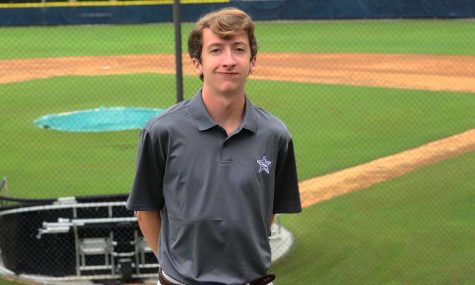 Harrison Brown, Staff Writer
NAME: Harrison Brown

STAFF POSITION: Staff Writer

GRADE: Senior

SCHOOL ACTIVITIES: Lacrosse, Ambassador, Pep Club, Key Club, Animal Rescue Club

HOBBIES/INTERESTS:...