Happy New Year … to me
Chinese exchange student Shijing Gong shares stories about the Chinese New Year, which begins on Jan. 28
I am from the south of China, and I have been studied in Stratford Academy as an exchange student for two years.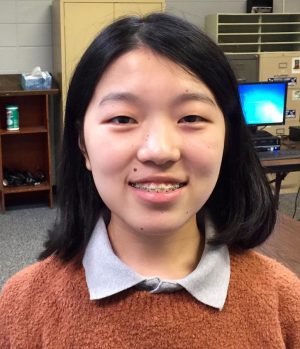 I visited my city during the Christmas holidays, and I just got back the United States.
China is a big country and these are different traditions in different area of China. I am more familiar with the traditions of the south China.
China is a historical country and has a lot of traditional rules.
The year of rooster, 2017, is coming and every family is preparing for the Chinese New Year. So many people are expecting the Chinese New Year eve and the holidays.
People usually buy some red lanterns, hanging them in front of their doors in order to get rid of bad luck, and they also buy some couplets or write them by themselves in order to make a sign of a great next year.
One of the most famous traditions is getting lucky money. I should come back to America for finishing my senior year, I got my lucky money before I came back.
But I did not take them with me and put them under my pillow because the Chinese currency does not work in the United States.
I wish my parents give me some dollars next year so I can use all of them in America.
Parents and grandparents often put lucky money into red envelopes and give them to their children in Chinese New Year eve, and children should put the red envelopes with lucky money under their pillows.
Moreover, the family union party is the most important part of celebrating Chinese New Year, because family members and relatives who we do not see them for a long time get together, and we are eating, chatting, and having fun together which is jubilant and everyone loves it.
The first day of the New Year, people usually can see lion dance in streets because people believe that these lion dances can help them to lustrate the evil and something bad.
Chinese New Year festival is the best festival of a whole year, so parents expect their children can come home for celebrating New Year together.