Students shine in Nutcracker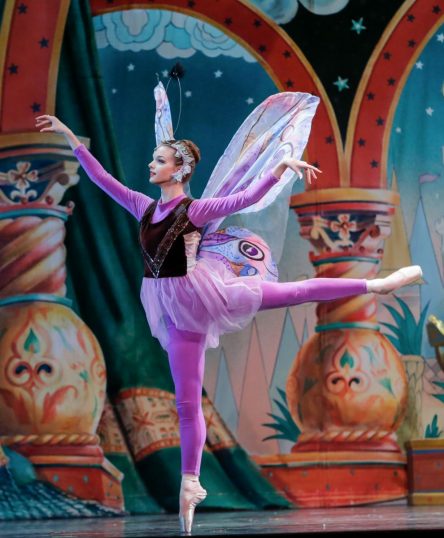 Eight Stratford upper school students are participating in The Nutcracker of Middle Georgia this week.
Sophomores Samantha Atkinson, Carter Atkinson, Anna Durso, Isabelle McSwain and McKay Powers, along with juniors Anna Kate Medlin, Murray McCormack and Katie Belle Duke are all participating in the annual holiday tradition at the Grand Opera House in downtown Macon.
Murray McCormack is a dedicated dancer and longtime Nutcracker performer. She began dance lessons at the age of 2 and has been in the Nutcracker every year since third grade, nine years in all.
The Nutcracker has become a tradition in her family.
"You get closer to your friends who dance and I really like how every dance company around the country is doing the same production," McCormack said.
Her previous roles have consisted of Butterfly, Spanish, Columbine, Chinese, Snow and Jester.
This year, she will dance Lead Marzapan, which is a more difficult role. She also will dance as one of the flowers, alongside McKay Powers.
Math teacher Mr. Bobby Stecher will also be participating in the performance as one of the five larger mice.
Other than one play in college, Mr. Stecher has no stage experience.
"I have three Nutcracker dancers in my home room, and all of them and even one of their mothers talked me into doing it," said Stecher.
Initially he declined the offer, but the students finally convinced him.
The Nutcracker begins on Wednesday and runs through Sunday.