The Nutcracker is a Stratford tradition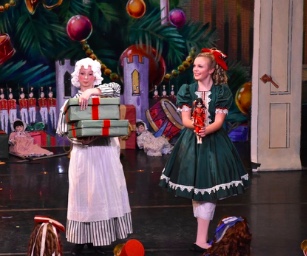 Everyone has seen Mr. Logan Bowlds's everyday look, but have you ever seen him in a long, orange wig? Be prepared to laugh on Friday, December 13 as Stratford's head of school dresses as Lady Ginger in The Grand Opera House's Nutcracker performance. 
Stratford dancers, including sophomore Carly Blackwood, Harley Anne Shurling, and freshman Sophia Tang, will showcase their skills from December 11-15.
These dancers all shared a similar tryout experience. Harley Anne described it as "extremely stressful and extremely emotional." The girls work hard and don't want to be disappointed in their roles. After an hour-and-a half tryout, their nerves kick in as they wait three days for an email with the cast list.
Although the destination is magnificent, the journey is quite vigorous. Leading up to the performances, there are many "stressful rehearsals,' said Sophia,' You have to learn the choreography the first time the teacher teaches it, and if you don't, then you better get on it." 
"The rest of practices consist of "perfect[ing] little things such as head position, feet position," Carly said. 
Finally, when the big day comes, there is a lot that goes on behind the scenes to make the performance perfect. Behind the stage curtains are dressing rooms filled with loads of makeup, elaborate costumes, and eager dancers.
Some have stomach-churning cases of stage fright, but not Mr. Bowlds. Although he is wonderful in front of crowds, he does have one slight problem. 
"I am the only mother ginger with glasses, so I'm nervous because if I don't have my glasses, I am as blind as a bat," he said.
Mr. Bowlds also hopes to not steal the spotlight from all of the hard-working dancers on stage below him.
"I'm also supposed to be acting stupid and silly in the background while all of these incredibly talented dancers perform who have been practicing for this for years. If I mess it up behind them, everyone's going to look at me instead of the girls."
Carly and Harley Anne are going into their eighth year and both agree that it get harder by the year due to their bigger roles on point. Sophia has done the Nutcracker for two years and has loved it all. 
The Nutcracker could never go on without our Stratford dancers. Kick off your holiday season by taking a trip to the Grand Opera House. All times are at 7:30 and there will also be a matinee performance on Saturday and Sunday at 2:30. Tickets sell for prices ranging from $28-$201. 
Leave a Comment
About the Contributors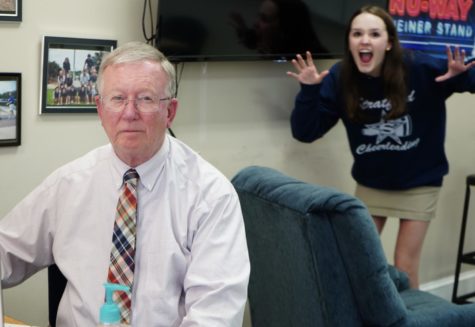 Clarke Jones, Editor-in-Chief
GRADE: Senior 

SCHOOL ACTIVITIES: Key Club, GirlTalk, Pep Club, Cheerleading, Ambassador.

HOBBIES/INTERESTS: Hanging out with my friends, family,...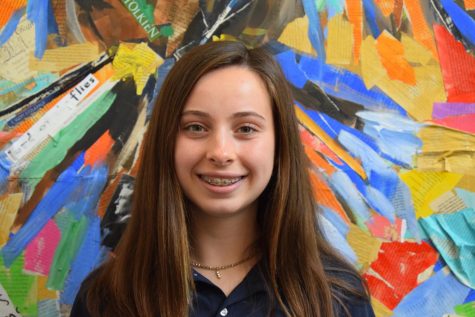 Annabeth Tarbutton, Staff Writer
Annabeth Tarbutton is a freshman and has been at Stratford for two years. This is her first year as a staff writer for the Stratford Gazebo. She has two...