Opportunities abound for bargains at annual Friends of the Library Old Book Sale
Kenzie Muenzer and Ben Jorgensen, Emma Quintal and Neely Shah
February 28, 2017
Do you love books?
Do you love buying books at bargain prices?
Beginning Thursday, Macon's annual literary yard sale begins with the 49th annual Friends of the Library Old Book Sale at Central City Park. The hours are Thursday and Friday from 10 a.m. to 7 p.m., Saturday from 10 a.m. to 5 p.m. and Sunday from noon to 5 p.m.
There will be almost 100,000  books in more than 75 categories. Most  were donated by individuals or are withdrawn library books. Last year, the Friends of the Library Association raised more than $70,000 for the Middle Georgia public libraries.
Gazebo staff members Ben Jorgensen and Kenzie Muenzer interviewed Andy Newton, president of the Friends of the Library, about the annual sale. Newton said several Stratford students helped set up for the old book sale this past Saturday to receive their community volunteer hours.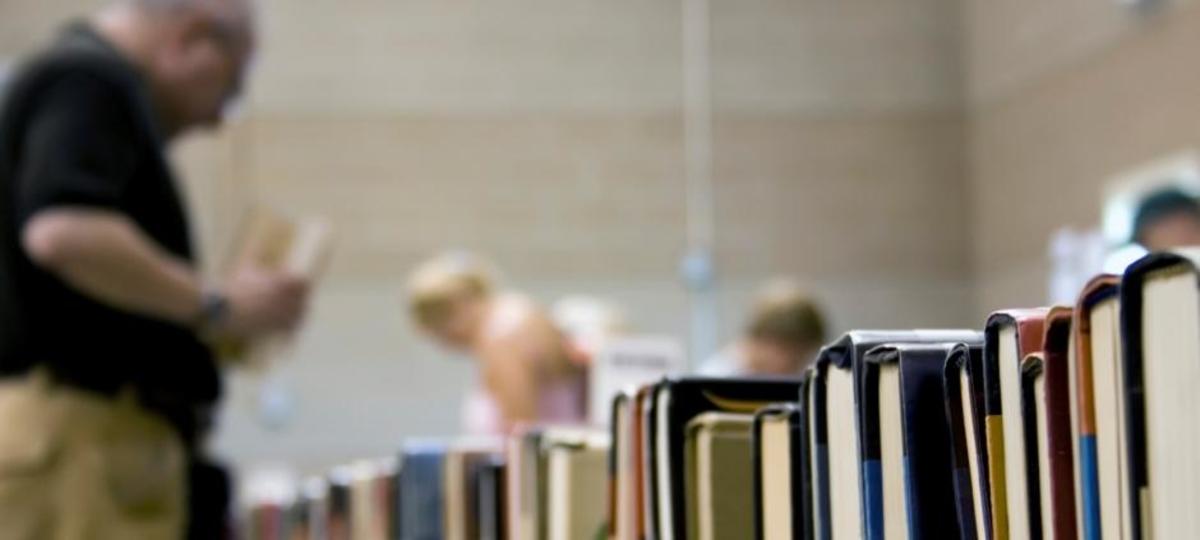 (Gazebo Photo Courtesy of Friends of the Library)
Below are the books categories in the wall-to-wall sale.
Addiction
Alternative Life Style
Animals and Pets
Anthropology
Antiques and Collectibles
Archaeology
Art and Architecture
Atlases
Autographed
Automobile Repair
Biography and Autobiography
Business and Economics
Childhood Disorders
Children's Life New
Children's Textbooks
Choice
Civil War
Classic Greek and Roman
Co-dependency
Coffee Table
Computers
Cookbooks
Decorating
Dictionaries
Diet and Exercise
Drama and Dance
DVD's,CD's, VCR tapes
Education and Teaching Aids
Ethnic
Etiquette
Examination Study Guides
Fantasy and Sci-Fi
Fiction
Foreign Language
Games
Gardening
Genealogy
Geography
Georgiana and Southern
Government and Politics
Health and Medicine
Help for Writers
History
Hobbies and How-to
Holidays
Home Planning/Decorating
Horror and Occult
Humor
Inspirational
Large Print
Law
Like New
Literature/Better Reading
Men and Women and Families
Military
Music
Mystery and Suspense
Mythology
Nature and Ecology
Needlecraft
Old and Quaint
Oprah Book Club
Oversized Paperback Fiction
Paperback Fiction
Parenting
Philosophy
Photography
Poetry and Essays
Readers Digest Condensed
Reference
Religion
Romance Paperbacks
Science and Engineering
Self Help
Sets
Short Stories
Sociology and Psychology
Sports
Supernatural
Teen
Terrorism
Textbooks
Transportation
Travel and Adventure
True Crime
TV and Media and Hollywood
Wedding Planning
Westerns
Yearbooks/Journals