'What'll Ya Have?' Eagle Night was pure fun
Standing outside  The Grady, Stratford students and their families anticipated the night ahead as they were greeted with "What'll Ya Have?" and a smile at The Varsity food truck.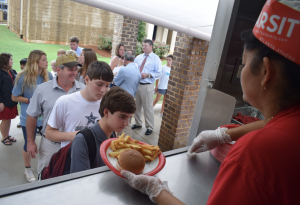 Inside the Grady, the "What'll Ya Have?" was plenty of spirit, excitement and fun.
The annual Eagle Night was held on Monday, Aug. 20. Mrs. Terry Sowell, the school's sports information director, estimated the crowd at about 600.
"It's a good group activity for all ages of Stratford," senior Maggie McCullough said.
It addition to Varsity hot dogs, hamburgers, onion rings and apple pies, everyone received a complimentary T-shirt
This year's celebration began with a video of fall sport athletic programs made by Stratford senior Ashlin Jackson.
The cheerleaders were joined by the Spirit of Stratford band and color guard. The evening finished with the dropping of 400 blue, white and gray balloons. Coach Mark Farriba addressed the large crowd, and Coach Ross Bridges led the crowd with the  "I believe" cheer.
"It was not only a good night for Stratford's athletics, but Stratford as a whole,'' Coach Tyler Brown said.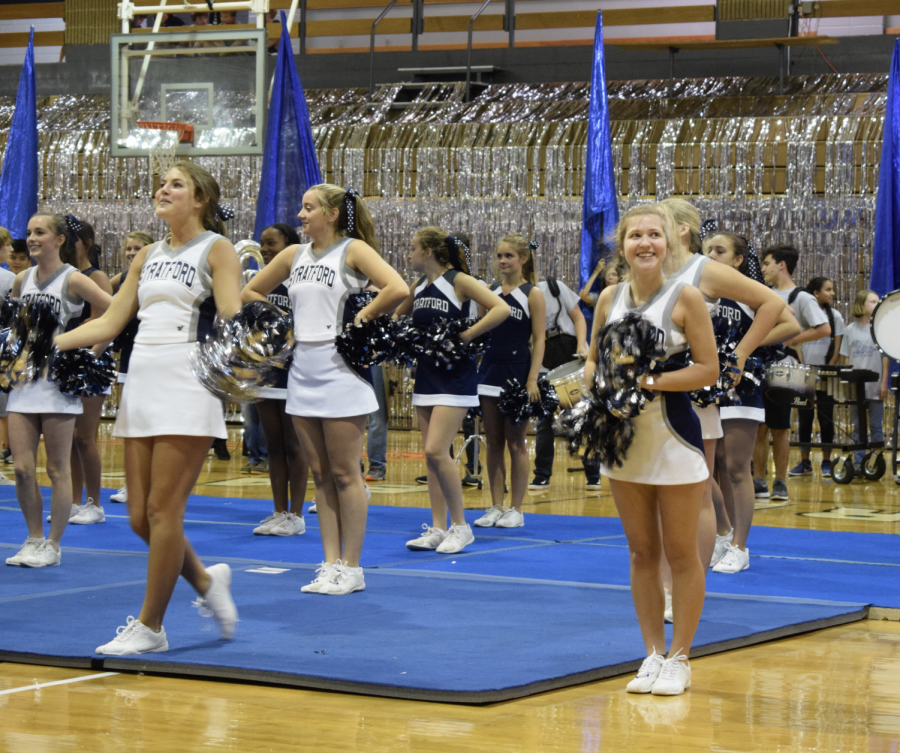 Leave a Comment