Students get behind Daybreak for winter charity
Deadline for donations has been extended to Wednesday, Dec. 12
The holiday season is a time of giving. This year, Stratford is participating in Daybreak Ministries as its "winter charity," as well as participating in the Adopt-a-Child program. This project is organized by the Student Leadership Board.
Daybreak Ministries provides a place for homeless people to stay during the day.  
"We don't have to be homeless and community. We get to be just community," SLB advisor Ms. Morley Conn said.
"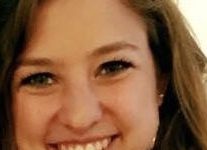 We don't have to be homeless and community. We get to be just community."
— Morley Conn, SLB advisor
Usually, the Upper School participates in Adopt-a-Child.
"We wanted to do something different, honestly, to spread what Stratford can give back," Ms. Conn said.
The lower school will still participate Adopt-a -Child while the upper and middle school give to Daybreak.  Students have responded well to this change.
"I think it has been easier for most students to have one to two items to bring in instead of a home room bringing in a couple of specific items for one child," she said.
Each grade was assigned specific items to bring. Freshmen have been asked to bring coffee or sugar packets, sophomores are supplying cough drops or small/portable hand sanitizers, juniors are requested to bring liquid dish soap or body wash, and seniors are asked to participate by bringing socks or gloves.
The deadline, which originally was Friday, Dec. 7, has been extended until Wednesday, Dec. 12.  
Leave a Comment
About the Contributor
Sabina Ajjan, Co-editor
Sabina Ajjan —or Sabean, as denominated by her friends— is a junior. This is her fourth year at Stratford and her third year on The Gazebo staff where...