My real-life twin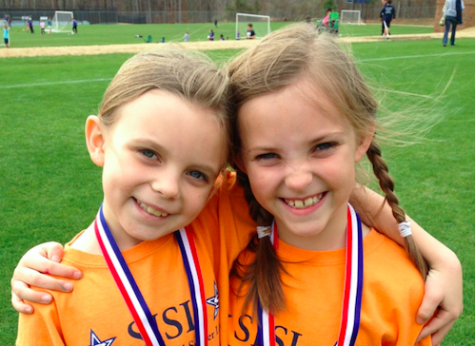 Since I was old enough to recite the alphabet, I  wanted a twin. I wanted somebody who is 99.9 percent like me and, in third grade, I found her.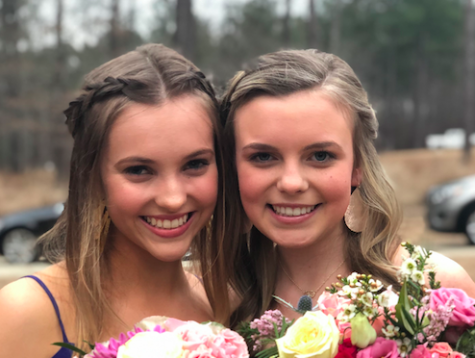 I met my best friend — Carly Blackwood — in Mrs. Gaylyn Cole's third-grade class when she first came to Stratford after leaving T.G. Scott Elementary in Monroe County.  Our third-grade year was full of play dates every Friday afternoon, playing with our "American Girl Dolls'' and making ice cream sundaes.
After a few months of spending time at Carly's house, I noticed her monogram CBA around her room frequently. I finally asked about her middle name, she responded "My full name is Carly Ann."
I was mesmerized that our names were basically the exact same, with just a one letter difference. The names, Harley Anne and Carly Ann couldn't get any more similar but neither could our personalities.
Since third grade, Carly and I have been mistaken for each other almost every day. To this day, both of our moms will accidentally get us confused based on our looks. Even our closest friends will switch us up.
Our teachers confuse us almost every day. Mrs. Rachel Chabot, our homeroom teacher will greet me as "Carly" when I walk in the room.  Every time we take a picture together, it normally looks like the same person in one picture but with different outfits.
Carly and I are so similar we fit like a key in a door knob. We know each other down to the core, and we share so many memories.
One of the things that truly makes us seem like twin sisters is the fact we both fit into each other's family perfectly. I have a spot at her family's dinner table, and she is practically best friends with my grandfather. 
"
I was mesmerized that our names were basically the exact same, with just a one letter difference. "
— Harley Anne Shurling
My mom, Cheri Shurling, and Carly's mom, Lisa Blackwood, also are best friends and are involved in many activities together such as working together on the board of the Nutcracker of Middle Georgia. This means that our families go on many dinner dates and see each other daily.
My dad told me when he looks at me and Carly when we are together he sees two people who are truly the mirror of each other. I'd say that's pretty cool considering we aren't actually related. (Although we've never taken a DNA test.)
Carly and I have been best friends for so long and I can promise you that everyone in both of our families know that. With our similar names, appearance, qualities, and personalities, so many people agree we are twins — just in an unofficial way.
After seven years, some people would think you would get tired of doing the same thing with the same person. But for me and Carly, we will continue to want to make memories with each other as best friends, and twins. If it weren't for Stratford, I wouldn't have gained my real-life twin.
Leave a Comment
About the Contributor
Harley Anne Shurling, News Editor
NAME:  Harley Anne Shurling

GRADE: 12th

SCHOOL ACTIVITIES: President of Pep Club & French Club, Key Club & Beta Club member, and Peer Mentor

FAVORITE...