Athens experience was astronomical
About a month ago I had the opportunity to visit Athens, GA for the first time. I had heard lots about it, especially as a college town. 
Athens is home to one of the best public universities in the nation, The University of Georgia. The UGA campus is beautiful and I would definitely recommend a trip to visit. 
I've always wanted to go to Georgia and hope to someday. The University's students make up most of the population and give Athens a great look. The city itself is incredible with a heavily eventful downtown scene. 
Athens is also home to the fifth-largest college football stadium, Sanford Stadium, which houses over 90,000 people. On Saturdays, the Georgia Bulldogs play at the Sanford Stadium. The city becomes packed with fans from all over the nation coming to watch. The city becomes a hot spot for college students and tourists. 
Athens is also home to the famous "Raising Canes" restaurant. I never had a chance to visit the place due to the high volume of customers it receives on game days, but hopefully, in the future, I will. Everything downtown is a walking distance and there are plenty of other forms of transportation. 
The food and night scene in Athens is crazy with about 60 places to eat and about 80 local bars. Most of the attractions are downtown. Everything in the city is nearby and easy to walk to. I decided to visit one weekend with a few friends for the Georgia game. We had a great time and got to visit some of the attractions during the day. 
We hung around downtown which is towards the east side of the city near Lumpkin St. When I came back home I was sad to leave and definitely wanted to go again. I ended up returning for the Georgia vs Kentucky game and it was incredible. The whole city was vibrant and many of my friends also went. Georgia fans take gamedays very seriously and Athens is the place to be when the Bulldogs play at home. That time, I visited many restaurants and walked around the city for a good bit before the game. The game itself was incredible and the stadium was packed with excitement. You could only imagine how loud that was. 
Overall Athens is a great city to visit and always has some kind of event to witness. The music, food, social life, and aesthetic is very vibrant and full of lots of fun. I love Athens and would recommend it to anyone seeking to have a nice weekend.
Leave a Comment
About the Contributor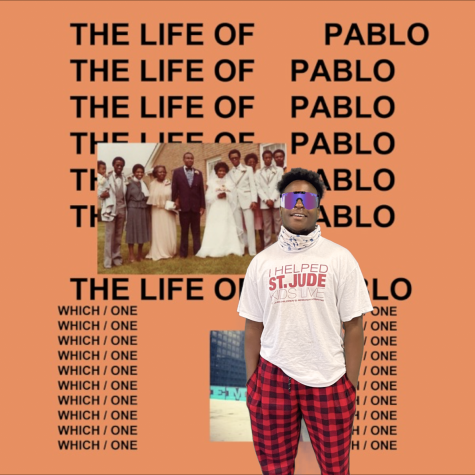 Darius Tamale, Graphics Editor

NAME: Darius Tamale
STAFF POSITION: Graphics Editor
GRADE: Junior
SCHOOL ACTIVITIES: Football, Swim, and Soccer
HOBBIES/INTERESTS: Music,...