Bead Me Up
The spirit of Mardi Gras in the city where I was born
If you have ever been to Mardi Gras, you can understand the hustle and bustle of the season. But despite its commotion, Mardi Gras is still one of my favorite times of the year.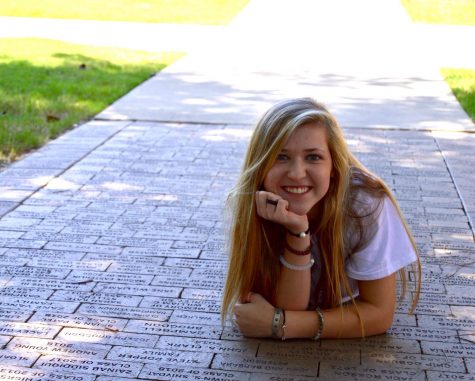 Last week, my family and I loaded up our Suburban for the eight-hour car ride to Louisiana.. For most people, this ride sounds unbearable. However, being a New Orleans baby and going back to visit every year has gotten me used to the long trip. In the end, the car ride is always worth it.
We drove for six hours and made a pit stop in Gulfport, Miss. We stayed the night in a hotel there and left for New Orleans early the next morning.
The traffic going into the city was heavy. My family and I spent more than an hour waiting in our car to to get into the city. When we arrived, the streets were filled with people preparing for the next parade… making it difficult to find a parking spot.
We had brunch at the restaurant, Commander's Palace. We stuffed ourselves with crawfish, pancakes, and my personal New Orleans favorite, beignets. That afternoon we went and watched the Tucks Saturday parade.
My younger brother and sister, Jack (third grade) and Ashley (seventh grade), raced to see who could catch the most beads each day. They both ended up with almost five bags each of purple, green and gold beads and toys. We concluded the day at a New Orleans friend's house with a big plate of jambalaya and sausage.
On Sunday, my dad got up early to prepare for the day's parades. Since he lived in New Orleans several years during his medical residency, he is invited by his friends every year to be in the Thoth parade.
While my dad and his friends got in their costumes — he was dressed as a chef — and loaded up their float with beads, my mom, siblings and I headed down to a small trail by the Mississippi River. We stayed there for 15 minutes, taking in the beauty of the river.
Afterward, we walked a mile to Napoleon street to watch my dad in the Thoth parade. We concluded the trip by visiting some old friends and watching the Bacchus Parade later that night.
I look forward to this unique experience every year in a truly unique city that I'm proud to call my birthplace.