Looking for those 'genuine moments' through the camera lens
The best part about this video is that these aren't even half of the fantastic things in my life rn. 'All you need is happy thoughts' pic.twitter.com/LfOmgCfEhi

— Sarah Kate ("SKate_thegreat) January 7, 2017
This past fall, I started borrowing my mother's Canon T-5 camera. I loved taking pictures and filming my friends everywhere we went.
After about a month, I decided I wanted my own, I got a Canon this past October.
I love this camera like it is my own child.
I take it everywhere I go. I am constantly filming and photographing my surroundings. This camera makes capturing the perfect moment easier.
Sometimes finding the perfect moment can be difficult. But, for me, I just look for people's genuine moments.
I search for pure emotion shown solely through a picture or video. There are many reasons why I love to photograph and film, but my main reason is how much joy and love you can see through a camera lens.
People gravitate toward cameras. I get to see some of the most happy moments over and over again just by looking at photos and film.
"
There are many reasons why I love to photograph and film, but my main reason is how much joy and love you can see through a camera lens."
— Sarah Kate Sellers
On Christmas in 2009 when I was 12 years old, I received a FlipIt camera. That is where it all started.
The FlipIt camera was a small HD video camera that became the most used Christmas present I ever received.
Through the years, I created movie after movie with the FlipIt, and that began my love for videography and photography.
Lily Howe and I filmed our first-ever motion picture in my front yard. The title was "Murder On Puppy Street." In the film, there was a murder, and Lily and I had to come save the day with our detective skills.
It was a thrilling murder mystery. This was only our first.
For years and years, we made film after film. There is collection of movies, all shot on the FlipIt, from our fifth grade at Stratford through the eighth grade.
After spending many years making short films, I craved another creative way to use film. In the eighth grade, on spring break to Seaside, I filmed the entire trip and compiled it into a short film with music.
I once again fell in love with another type of videography and started to document every trip I went on
I made the video above called "Positivity" in January. As much as I love taking pictures, I love videoing even more. During this time, there were many unfortunate things that had happened in my life, and I wanted to see something good.
One day I realized that there was so much love and happiness around me, but I was just failing to see it. I spent a week filming all my family and friends and compiled it into one film. This film depicted some of the most happy moments and brought my favorite people together.
And that is why I love photography and film. I can help myself and others to see all the good that surrounds them.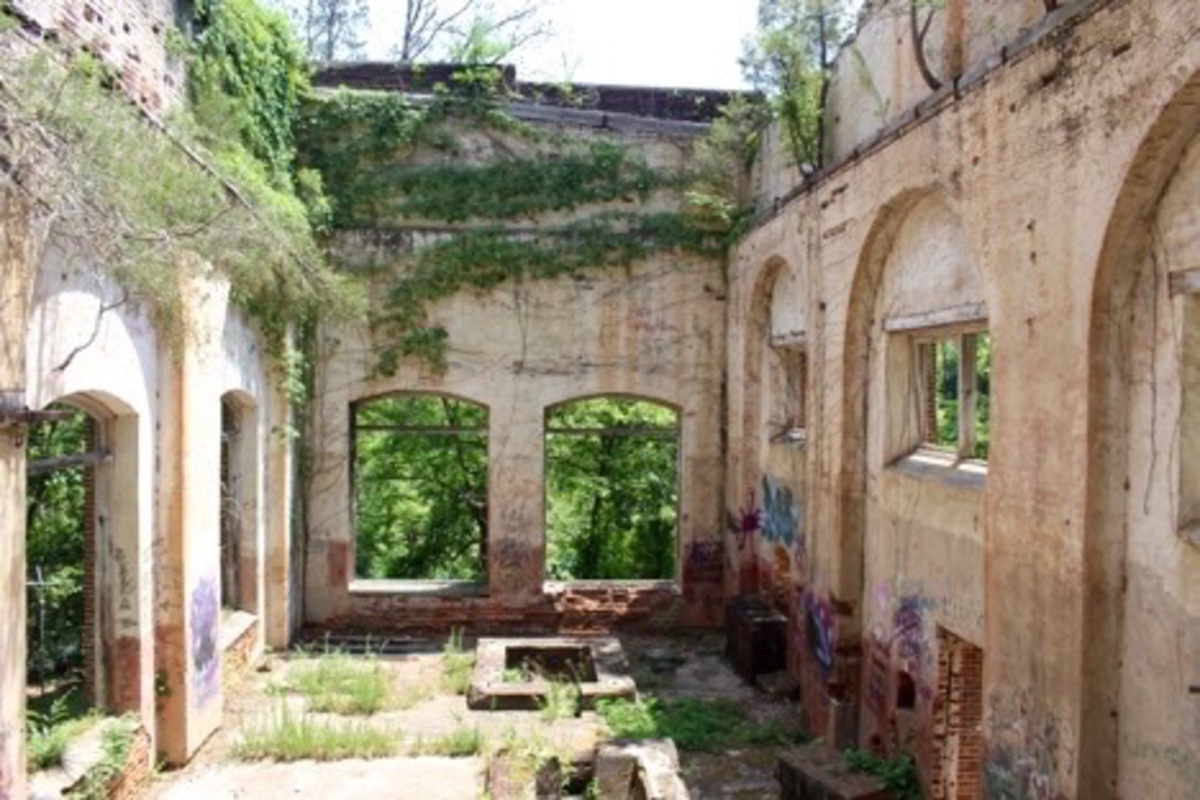 I took this picture while on a hike at High Falls State Park. I love this picture because even in the destruction of the old building there is beauty. The memories from this hike are also some of my favorite and this building reminds me of that day.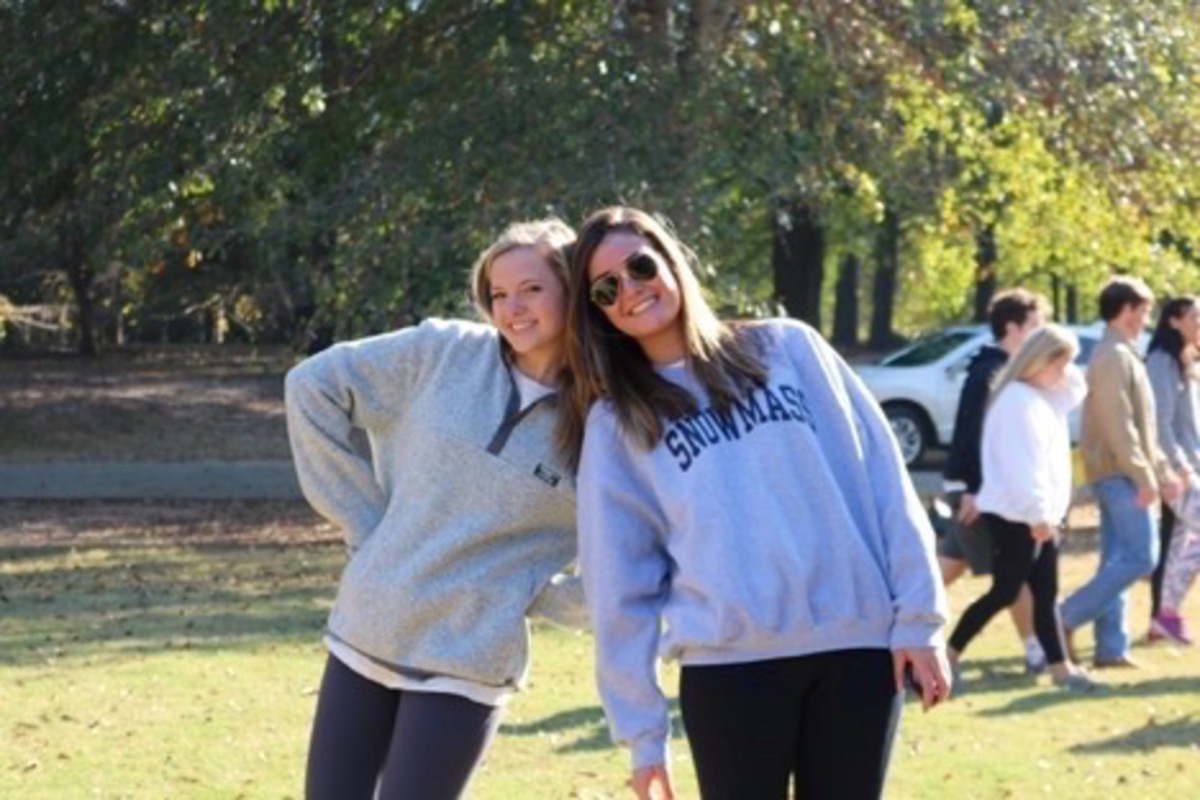 I took this picture the day of the Senior Retreat. I love this picture because these are two of my best friends and in this picture they are happy and enjoying the retreat. I love capturing moments of true happiness and I believe that was what was captured in this moment.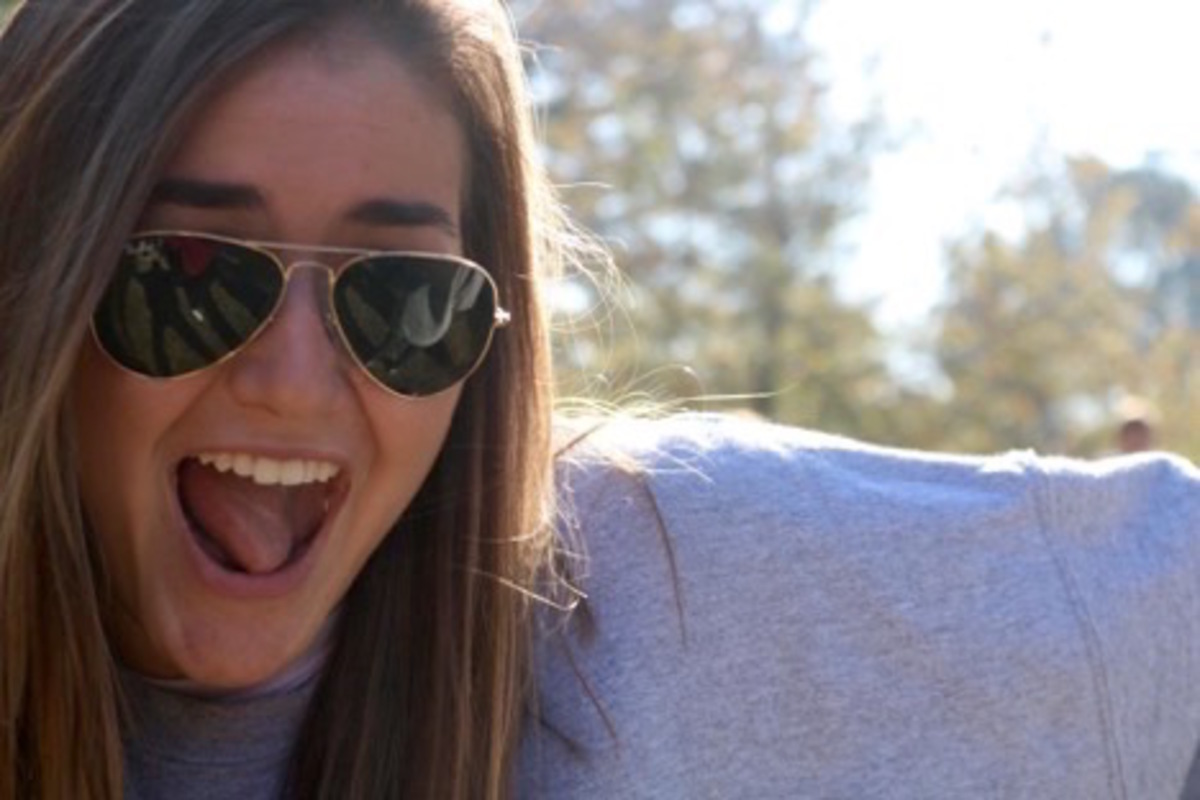 This is another picture from the senior retreat. I love this picture because the lighting is really cool and once again there is so much happiness in this picture.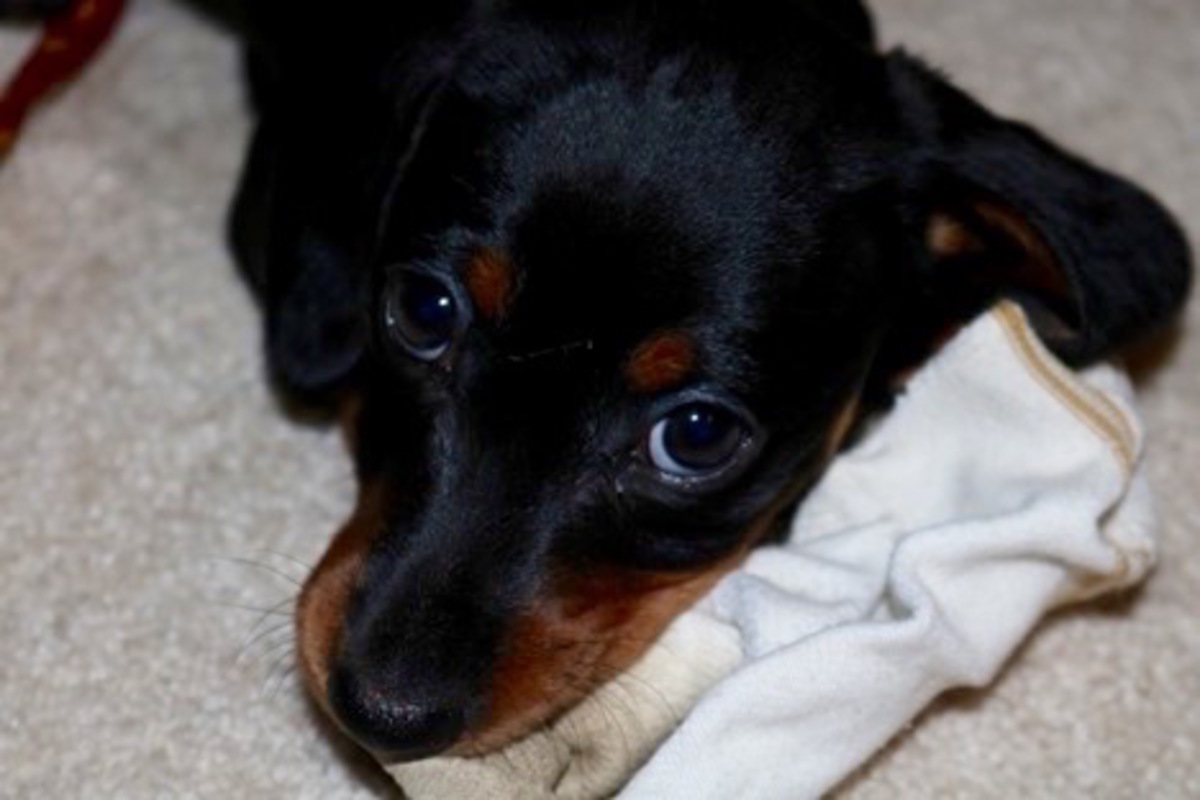 This is one of my favorite moments I've ever captured. We recently got a new puppy and the sweetness and love that has come from him has been monumental.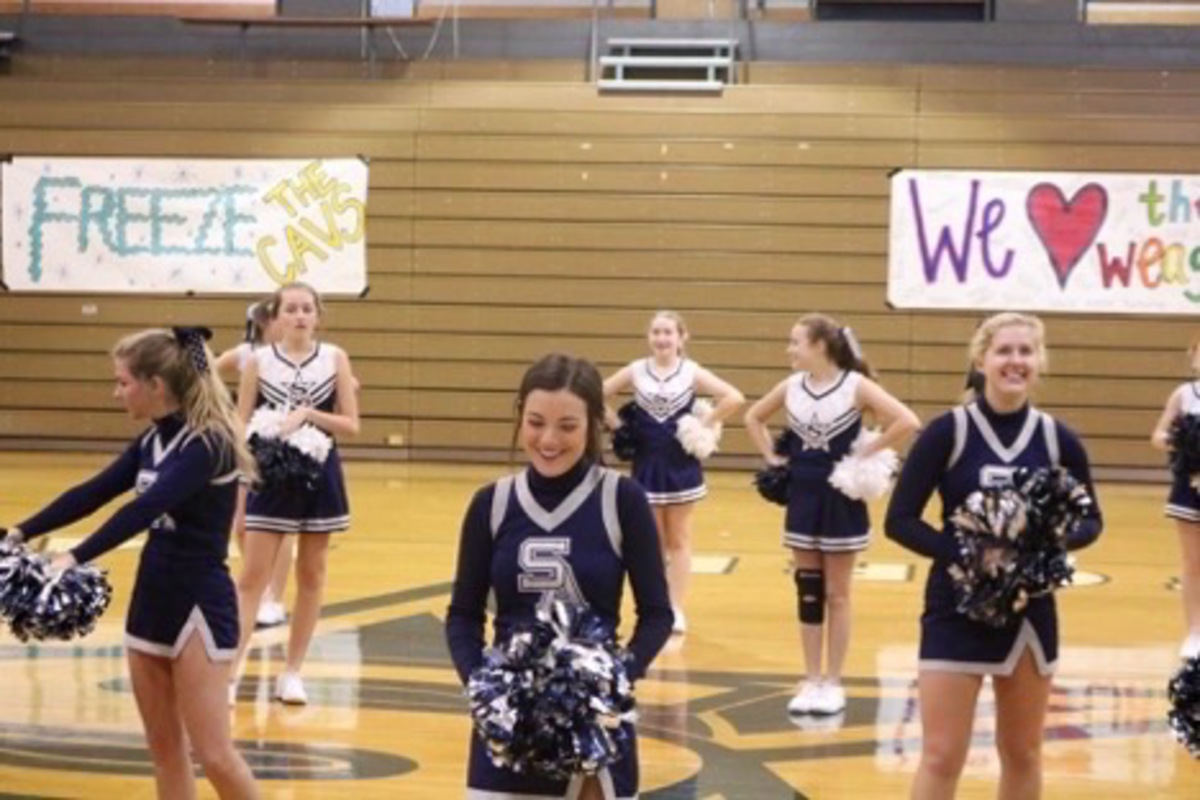 I love this picture because it encompasses many things I love. First, Grace is one of my good friends, whom I love, and she is so happy to be cheering. Also I love the moments like these during Pep Rallies that make me proud to go to Stratford.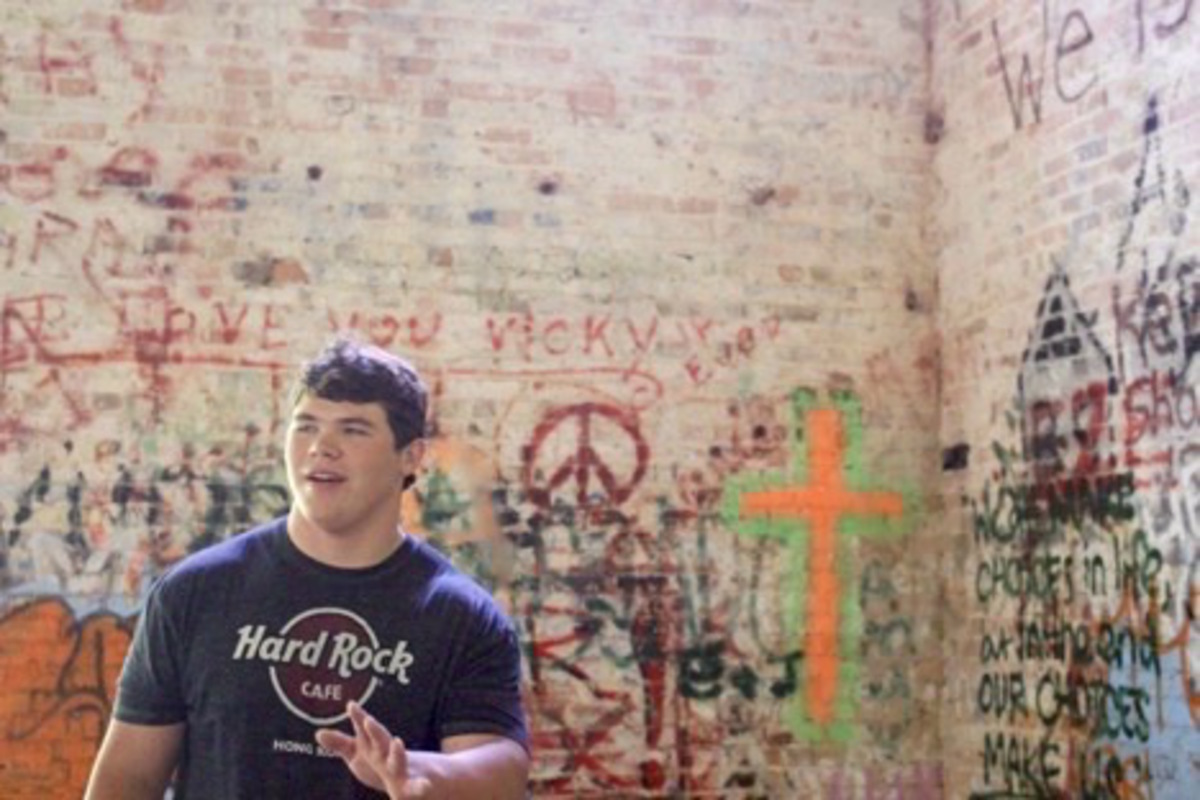 This is probably my all time favorite picture. This was also taken on my High Falls hike. I love this picture because I captured a moment of conversation between us in a really cool place. I enjoying catching people in the middle of conversations and moments.