Everything I want to do (for now)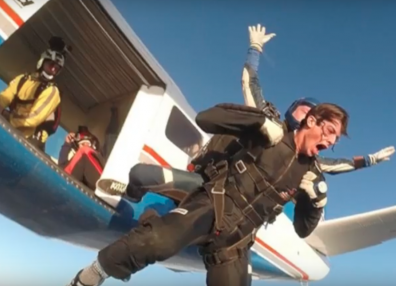 When I was 7 years old, I began writing my bucket list.
I have always been an adventurous kid and loved traveling. In middle school, I even aspired to be a flight attendant just so I could travel around the world and see new places.
Here is everything I want to do:
Learn how to do a back-handspring

Swim with sharks

SKYDIVE!!!!

Own a Moe's restaurant

Scuba Dive

Travel to every continent

Ride an elephant in Africa

Own a lemur

Crash a wedding

Go to the NBA All Star-Game

Drive a motorcycle

Crowd Surf

Parasail

Go on stage at a concert

Climb to the top of the Eiffel Tower

Learn how to ski

Ride a boat in Venice

Make a difference in someone's life
Leave a Comment
About the Contributor
Niya Dillard, Writer
GRADE: Sophomore

YEARS ON GAZEBO: First year.

MY FAVORITE THINGS: Eating at Moe's. Bowling. Playing with my dog, Noelle. Traveling. Hanging with...