Music Midtown experience was a little of everything
Music, heat, chaos, friends, excitement, hunger, thirst, fatigue: all words that pretty sum up the Music Midtown experience.
Music Midtown is a two-day music festival that happens once a year in mid September in Atlanta. Of course it's no Coachella, but it's probably the closest thing to it in Georgia.
This year, I went to Music Midtown for the first time ever. I was really excited of course, but also anticipated the other not so great things I knew other not so great experiences were going to come with this awesome weekend.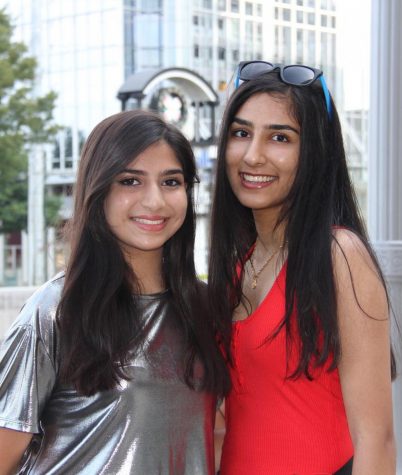 Friday night, I slept over at my friend's house, and on Saturday morning we drove to Atlanta. When we first reached Atlanta, the first thing we did was immediately go to the park. We arrived to Piedmont Park around 11 am., but the gates to the park opened at noon, so we waited outside along with another group of people so we could try and be first at one of the stages.
Music Midtown hosts many different types of musicians on different stages at different times. My friend and I knew the artists we wanted to see were all on one stage so we stayed there, Salesforce stage, for literally the whole day, from 12 p.m to 11 p.m. Since this was my first time going to Music Midtown I didn't know exactly what to expect, but my friend who had gone once before three years ago, tried to prepare me.
Since we stayed at the stage for the entire day, we didn't get any food or even use the bathroom. To try and prepare, we brought our own granola bars and water bottles, so we wouldn't have to get out of line and lose our spot.
Eventually we saw all the artists we wanted to, and it was probably one of the best experiences ever. The lineup was slightly better on Sunday, but I still enjoyed seeing artists on both days.
On Saturday, my favorite people I saw were Charlie Puth and Panic! At the Disco. The highlights of Sunday were Billie Eilish and Travis Scott. Travis Scott was probably one of the most crazy experiences of my life. No room to move, dehydration throughout the crowd, and blasting music truly completed the weekend.
Who knows, there might be a Music Midtown round two for me next year!
Leave a Comment
About the Contributor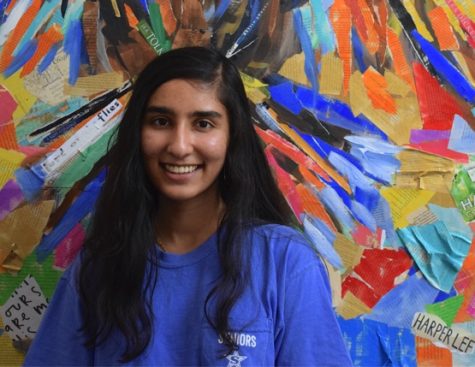 Arya Datta, News Editor
Arya Datta—sometimes confused for her "twin sister" Rania—is a senior and four-year Gazebo veteran who is leading this year as one of the News...