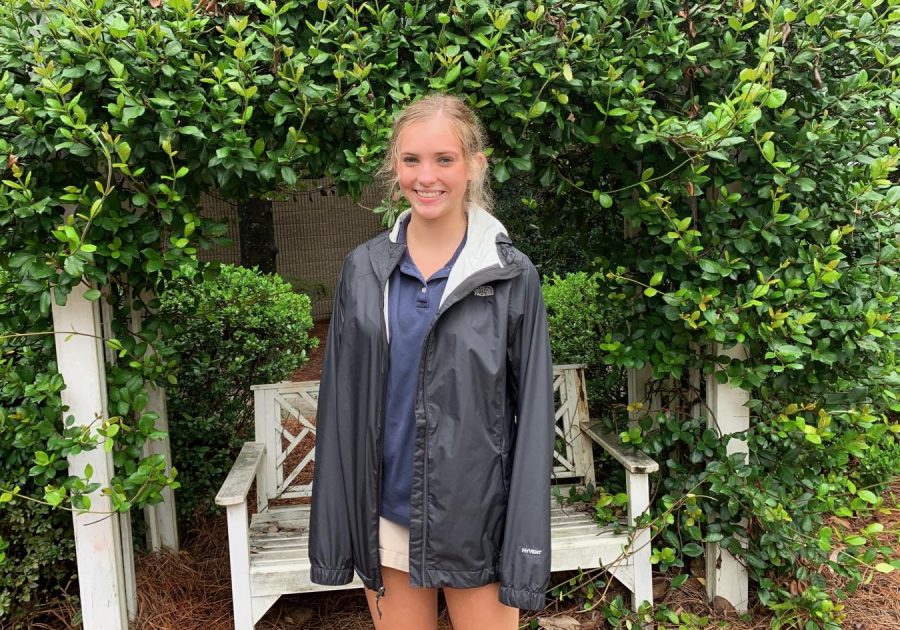 NAME: Harley Anne Shurling
STAFF POSITION: Minister of Fun
GRADE: Junior
SCHOOL ACTIVITIES: Varsity volleyball. key club, pep club, french club, ecology club, peer mentor, and ambassador.
HOBBIES/INTERESTS: Baking, painting, listening to music, hanging out with my friends.
FAVORITE COLOR: Blue or gold 
FAVORITE FOOD: Pasta, watermelon, and TacoBell
FAVORITE CANDY: Sour Patch Kids or Reese's cups
FAVORITE BOOK: Divergent
FAVORITE MOVIE: How The Grinch Stole Christmas (the live-action only)
FAVORITE SONG: "Steal My Girl" and "Where Do Broken Hearts Go" by One Direction
SOMETHING YOU MIGHT NOT KNOW ABOUT ME: I have obsessions with Broadway musicals, Harry Styles, and shoes.
SIX-WORD MEMOIR: Baja blast and cinnamon delights please. 
Harley Anne Shurling, Minister of Fun
Jan 08, 2021

Good Morning, Stratford Friday January 8

(Story)

Dec 13, 2020

SENIOR SPOTLIGHTS 2020-2021

(Story)

Dec 11, 2020

Good Morning, Stratford Friday December 11

(Media)

Dec 02, 2020

GAZEBO GIFT GUIDE 2020

(Story)

Nov 20, 2020

GAZEBO BROADCAST: Thanksgiving Edition

(Story)

Nov 17, 2020

Good Morning, Stratford Tuesday November 17

(Media)

Oct 30, 2020

It's 'Home Room' time again

(Story)

Oct 22, 2020

Good Morning, Stratford Thursday October 22

(Story)

Oct 09, 2020

Students sad to see FLIK leave, but welcome new lunch fare

(Story)

Sep 21, 2020

Good Morning, Stratford Monday Sept. 21

(Story)

Sep 07, 2020

Teachers rolled up their sleeves, went to work as teens

(Story)

Sep 03, 2020

Good Morning, Stratford Thursday September 3

(Story)

May 07, 2019

WONDERS OF STRATFORD

(Story)

Apr 29, 2019

'Sammy' drops by to say hello to Stratford

(Story/Media)

Apr 12, 2019

SENIOR SPOTLIGHTS 2018-19

(Story)

Mar 07, 2019

My real-life twin

(Story)

Mar 05, 2019

The Daffodils of Stratford

(Story)

Feb 13, 2019

Stratford couples take the dating 'quiz'

(Story)

Feb 01, 2019

Here comes Sadie!!!

(Story)

Jan 17, 2019

How to avoid getting sick during winter

(Story/Media)

Nov 27, 2018

Going "Nuts" … The joy of being in The Nutcracker

(Story)

Nov 13, 2018
Oct 26, 2018

Halloween: A Blast from the Past

(Story)

May 11, 2018

12 MORE DAYS!!!

(Story/Media)